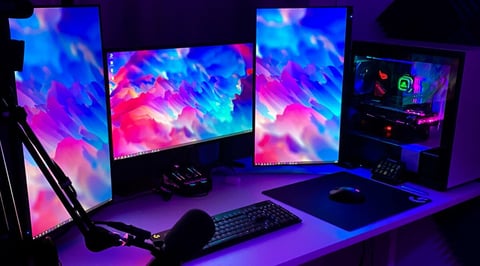 Who doesn't dream of being a pro player? To do what so many of your Twitch idols are already doing? Have you ever looked at their setup? Have you ever though "If I have one of those, I could soon be playing just as well!"
Okay, okay, becoming a pro player has more to do it than just having the right setup. We understand that. But let's face it, if you're playing League of Legends with a Philipps Mouse from 2000, you might as well forget about Diamond Rank.
Here are the products that pro gamers love to use! KEEP IN MIND THE LINKS INTEGRATED ARE ONLY PRICING FOR GERMAN CUSTOMERS.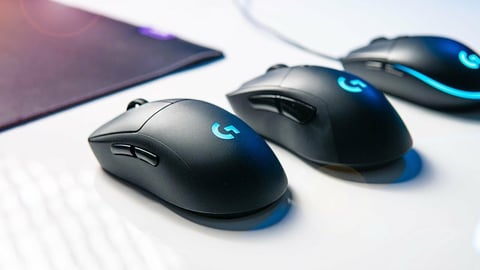 Logitech G Pro Wireless Gaming Mouse
Let's just start with the most important feature of this mouse: it's wireless. And anyone who plays Esports games, be it League of Legends, Call of Duty or CS:GO, needs a wireless mouse. Plus, it's 2021, do you really want a wired mouse with your awesome PC? Probably not. Get the Logitech G Pro Wireless Mouse now for just under 20% off!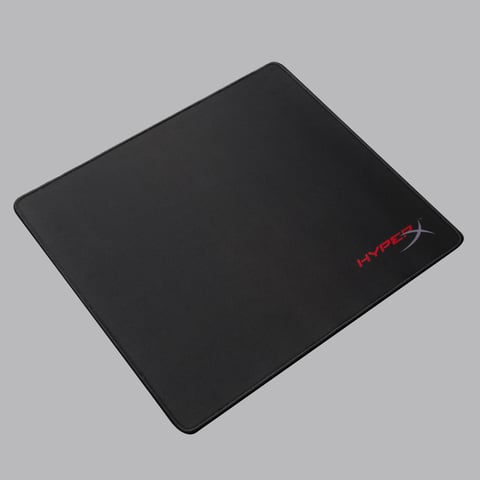 HyperX Fury S Pro Mousepad
Once you've bought the Logitech G Pro Wireless Mouse, you'll need the right mousepad to go with it, because your mum's Brigitte won't be enough anymore. With the HyperX Fury S Pro mouse pad, your new mouse can glide smoothly over the mouse pad and you can easily shoot away the enemies in CoD!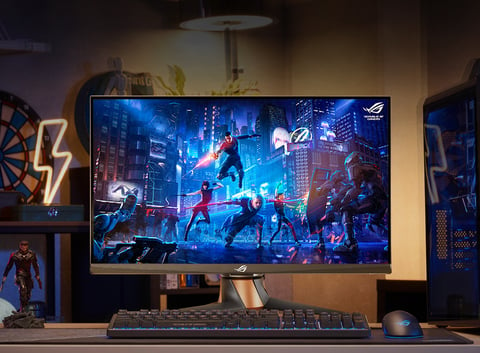 ASUS ROG Swift PG259QN 24.5" Full HD Gaming Monitor
Alright, now you have a mouse and a mouse pad, but no monitor. Bad. However, the ASUS Rog Swift monitor is the opposite of bad. Pro players like to grab this monitor from time to time, on which you can play games like LoL or CoD quite comfortably. The 62.2cm/24.5 inch size is perfect for watching your porn..*ahem* … Porches. In Ultra HD. Just sayin'.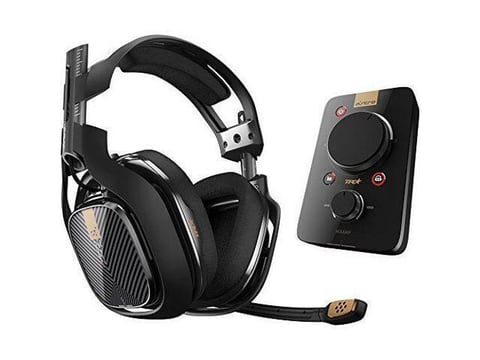 ASTRO Gaming A40 TR Gaming Headset
Now that you have your mouse and monitor, it would be nice to be able to watch whatever you want to watch (probably Storm of Love or something, right?) in peace. All joking aside, the Astro Gaming A40 TR gaming headset is, quite 2021 like, wireless. Honestly, guys, just read through the reviews... that explains everything.

LOGITECH G915 Gaming Keyboard
Typing would be beneficial too, right? This keyboard is just completely awesome... AND WIRELESS! 30 hours of battery life for this beauty, which I'm sure you've seen streaming from your favorite pro players more than once. After all, every Esports Pro player has one of these by now. Understandably, the Logitech G915 Gaming Keyboard is also one of the best!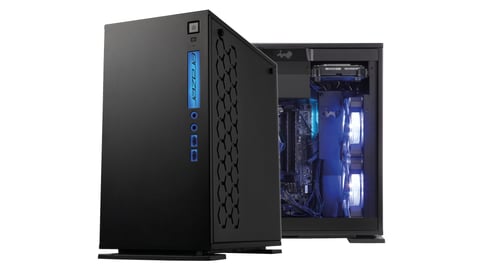 MEDION Erazer Gaming PC
And last on our list is the Medion Erazer Gaming PC. The reason why this PC is popular with pros is because it's blazing fast. And everyone knows that pros have to be fast. Normally, you pay €3000+ for such a cool PC. But the Medion Erazer Gaming PC is available for less than €1000+. It's still a lot of money, but normally you have to spend a lot more for such a bomb.
Want to only see the video game news you're most interested in? Want to personalize your gaming news feed? Then check out our brand new MyEarlyGame!
READ MORE:
For more gaming and esports news, stick to EarlyGame. Get in touch with us on Discord, or engaged through our Twitter and Facebook. Remember to check out our YouTube channel!