Motorsport mecca, high-performance social hub, first-class arcade racer: Forza Horizon 4 is rightfully considered one of the best racing games of all time. But what about the successor? When will Forza Horizon 5 be released? Where is the racing game set? All the news and leaks are here.
Choose your car, get in, step on the gas and have fun: Forza Horizon 4 has been on the throne of arcade racing games for years. After all, the racer from Playground Games combines the strengths of various racing game genres in one title. What can we expect from Forza Horizon 5? Release, leaks, news, and more information is right here.

The best racing games of the decade: our Top 10

View gallery
UPDATE – Forza Horizon 5 Car List: The first car list for Forza Horizon 5 was just revealed and you can see the whole list right here: Forza Horizon 5 Car List.
Also, here is our article about the Forza Horizon 5 car list: Forza Horizon 5 Car List Revealed.
What Is Forza Horizon 5?
Let's jump back to 2012 when British developer Playground Games launched the first Forza Horizon, an open-world arcade spin-off to the Forza Motorsport series on the Xbox console family, and the rest is history.
The Forza Horizon series has always stood for uncomplicated gaming fun, where you compete in a mixture of a music festival and car show to become the king of the event. The arcade racing game raced to the genre throne with Forza Horizon 4, released in 2018 at the latest: In a freely drivable Great Britain, you get behind the wheel of over 450 cars.
The highlight of the fourth spin-off was the dynamic season system. After the tutorial, the seasons change weekly. In summer, you can enjoy the sun over England, while snow and ice present you with a special challenge in winter.
Forza Horizon 5 is currently in development at Playground Games, alongside the Fable reboot, and we're curious to see what innovations the Brits have come up with this time.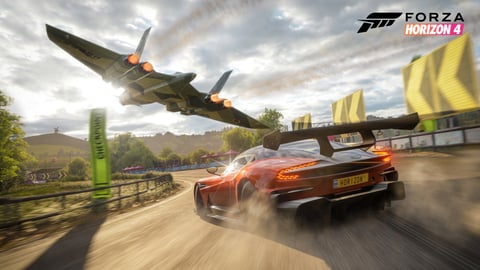 Forza Horizon 5 release date
Currently, it is not yet known when Forza Horizon 5 will be released. Normally, Forza Motorsport and Forza Horizon alternate annually. So this year, the Forza Motorsport reboot for Xbox Series X|S and PC will take precedence. We assume that the Forza Horizon 5 release will be November 9.
For which platforms will Forza Horizon 5 be released?
The Forza series are THE Xbox exclusive titles par excellence. Forza Horizon 5 will be released for Xbox Series X|S, Xbox Game Pass, and implementation for the PC is also considered as good as certain. As in the past, it should then be possible to play cross-platform in Forza Horizon 5 via cross-play.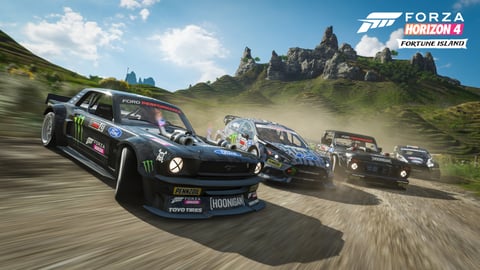 How much does Forza Horizon 5 cost?
Of course, there is no price for the arcade racing game yet. We assume that Microsoft will once again offer Forza Horizon 5 in different editions:
Forza Horizon 5 Standard Edition (around 69.99 Euro)
Forza Horizon 5 Deluxe Edition (around 89,99 Euro)
Forza Horizon 5 Ultimate Edition (around 99,99 Euro)
Forza Horizon 5 in Xbox Game Pass
As a Microsoft Game Studios title, Xbox Game Pass subscribers have a special reason to rejoice, because Forza Horizon 5 will be available for download in the game flat rate at no additional cost from release, just like any exclusive title.
Forza Horizon 5 Leak: Racer with Japan Setting?
Horizon 1 was set in Colorado, part two in France and Italy. The third installment took us to Australia and part four to Great Britain. But which setting is Forza Horizon 5 based on? According to a recent leak, the arcade racing game is set in Japan! About two years ago, images circulated that showed a map of the game in the Land of the Rising Sun.
A brand new leak on Reddit also shows Japan as the setting for Forza Horizon 5 - but this is far from confirmed. Japan as the location of the Horizon festival makes perfect sense, though - after all, there were already rumors about Japan in the run-up to the release of part four.
Forza Horizon Japan Map allegedly leaked by a Playground Games Employee. from GamingLeaksAndRumours
Forza Horizon 5: Trailer & Screenshots
Forza Horizon 5 has not been officially unveiled yet. Trailers and screenshots of the arcade racing game are therefore not yet available. Official news and information are also still scarce. Should this change, you will be the first to know on EarlyGame.
Want more info and to be always up to date on everything gaming? Then get MyEarlyGame for a personalized website and exclusive prizes! It's free for you.
Original article by EarlyGame's Philipp Briel.