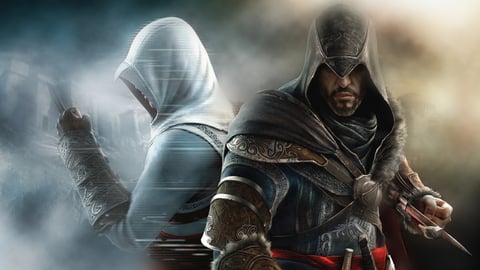 There is hardly a video game series that has as many notable main characters as Assassin's Creed. That's why it's especially hard to pick just one favorite! Luckily, we don't have to and we'll just make it a top 5. Easy!
This list will probably divide our readers a bit. But that's okay, there are so many cool characters in the Assassin's Creed universe. Not everyone can agree on who is the best, and you shouldn't either! After all, it's only half as fun, otherwise. Hope you have fun with this list, and tell us at the end who is your favorite!
5. Altair (Assassin's Creed, Assassin's Creed: Revelations)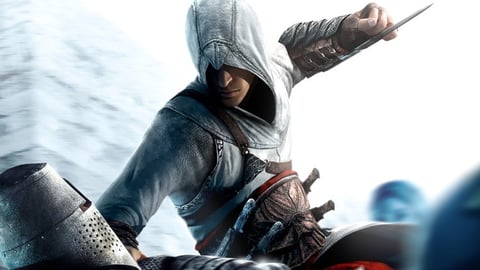 No matter which one you started with, one thing is clear: you'll never forget your first (*wink*). For us, that was Altair, so he simply HAS to make an appearance in this list. He may be a bit taciturn and doesn't have too many awesome moves yet, but Altair is simply the OG of the Assassin's Creed series. Besides, he is a real Assassin who still lives by the creed (not like Eivor, who just sees the whole thing as fun). Unfortunately, he lacks a bit of that certain something, which is why is "only" lands at 5th place!

4. Edward Kenway (Assassin's Creed IV: Black Flag)
The next place may come as a bit of a surprise, as many don't have the good Edward directly on their radar. Or better, on the flag? Anyway, we're totally into the pirate lifestyle he offers us in Black Flag. Add in that stylish outfit, and a personal motivation that is super relatable. Edward may not be the prototype of an obedient assassin, but that's what's so cool about him! That's why we give 4th place to the rough-around-the-edges rebel.

3. Cassandra and Alexios (Assassin's Creed: Odyssey)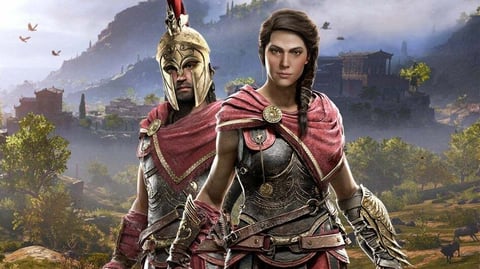 Third place is a double-header, as Kassandra and Alexios snag it. Firstly, because it's pretty cool that we get to play as Kassandra or Alexios. Secondly, because it's even cooler than the other character then automatically becomes the villain (oops, spoiler?). And third, because we can!

No, seriously, Ubisoft has done a lot right with this cast, and finally presented us with another family story that offers plenty of drama. The only thing that's less cool about it is that only Cassandra was supposed to be the main character, but a certain someone at Ubisoft prevented that. Pretty lousy number, but still, we like playing as Alexios too, so we'll still give him 3rd place.

2. Jacob Frye and Evie Frye (Assassin's Creed: Syndicate)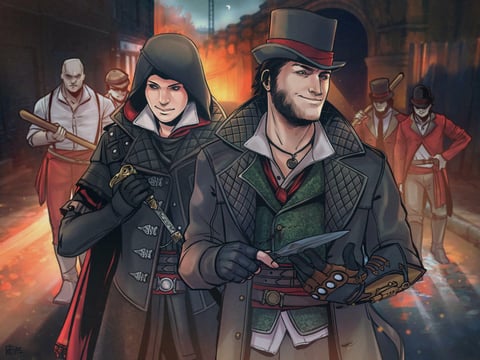 This spot has to be shared again, because Jacob and Evie just belong together. Even though Syndicate wasn't exactly the best of the series, the gang theme hit the nail right on the head. These two siblings complemented each other perfectly, because where Jacob was more of a street brawler, Evie usually took a more deliberate approach, utilizing her assassin skills a tad more. In both cases, however, we really felt like gangsters without losing the assassin feeling too much. That's enough for 2nd place!

1. Ezio (Assassin's Creed 2, Assassin's Creed: Brotherhood & Assassin's Creed: Revelations)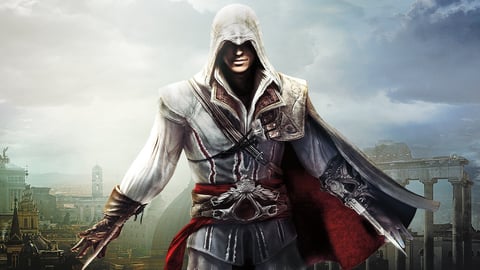 How could it be any other way? Place 1 belongs to none after than the one and only Ezio Auditore da Firenze. His name alone gives you goosebumps! Ezio has not remained the main character for three whole games for no reason. He simply had everything!

He was charismatic and strong-willed, had a gripping story, and the best moves in the entire series. Stylishly, Ezio assassinates his way through the series' history, and is simply the best main character by far. The problem is that Ubisoft has been trying in vain for years to create a second Ezio, but always falls short. That's probably because no one comes close to this sexy motherf**ker, and that's why he is our number 1!
Want to only see the video game news you're most interested in? Want to personalize your gaming news feed? Then check out our brand new MyEarlyGame!
READ MORE:
For more gaming and esports news, stick to EarlyGame. Get in touch with us on Discord, or engaged through our Twitter and Facebook. Remember to check out our YouTube channel!