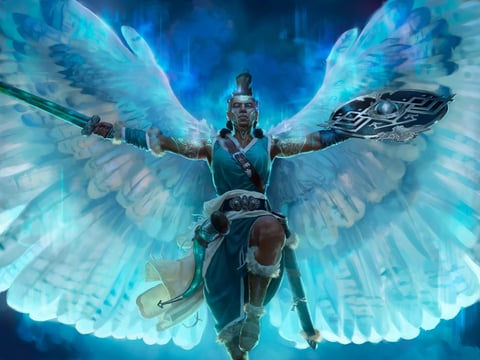 Looking for a new deck for MTG Arena domination? Well, we're going to break down the top 3 here for you now! Regardless of your playstyle, collection size, or budget, you'll find at least one of these to be perfect for your needs. Whatever you pick, you're about to win a bunch of games, so let's dive right in!

Us EarlyGamers have collected a bunch decks for your consideration! Something older, something more balanced, and something newer, are all here for your juicy brain muscles. For your convenience, if you copy these lists into your clipboard and enter them into MTG Arena's deck builder, you will immediately have your list filled. Sounds dirty, but you're welcome nonetheless!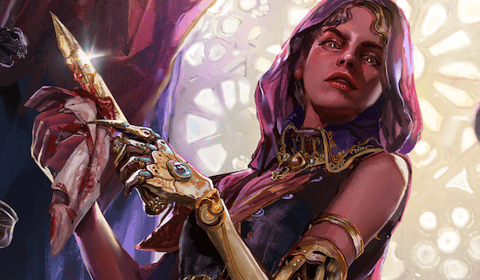 Dimir Rogues
3 Thieves' Guild Enforcer
4 Merfolk Windrobber
4 Ruin Crab
4 Soaring Thought-Thief
1 Into the Story
2 Anticognition
2 Essence Scatter
2 Didn't Say Please
4 Drown in the Loch
4 Heartless Act
1 Lullmage's Domination
1 Extinction Event
2 Call of the Death-Dweller
2 Of One Mind
2 Bloodchief's Thirst
1 Clearwater Pathway
1 Temple of Deceit
4 Evolving Wilds
4 Dismal Backwater
5 Swamp
7 Island
1 Lurrus of the Dream-Den
1 Cling to Dust
2 Bloodchief's Thirst
2 Pharika's Libation
2 Essence Scatter
3 Eliminate
4 Negate
No new cards? No problem! Budget players are in luck - one of the top decks right now is good old Dimir Rogues, and you don't even have to change it to keep winning. We've been singing praises for this build ever since it first emerged, and for a good reason - it simply gets the job done.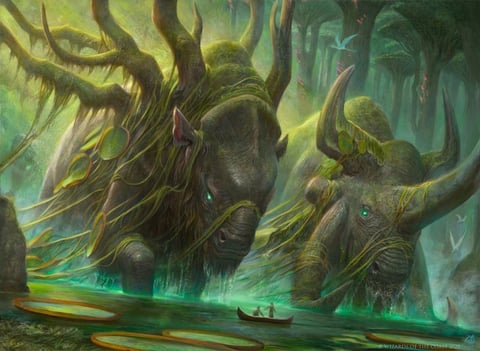 Sultai Ultimatum
1 Brazen Borrower
1 Vorinclex, Monstrous Raider
1 Tangled Florahedron
1 Polukranos, Unchained
2 Valki, God of Lies
4 Beanstalk Giant
4 Edgewall Innkeeper
4 Lovestruck Beast
4 Fae of Wishes
1 The Great Henge
1 Extinction Event
1 Alrund's Epiphany
1 Shadows' Verdict
3 Emergent Ultimatum
3 Cultivate
1 Kiora Bests the Sea God
1 Vivien, Monsters' Advocate
1 Mountain
1 Fabled Passage
2 Swamp
2 Island
4 Darkbore Pathway
4 Barkchannel Pathway
4 Forest
4 Zagoth Triome
4 Clearwater Pathway
1 Cling to Dust
1 Ugin, the Spirit Dragon
1 Soul Shatter
1 Shadows' Verdict
1 Epic Downfall
1 Duress
1 Emergent Ultimatum
1 Heartless Act
2 Chainweb Aracnir
2 Negate
3 Mystical Dispute
Ah, a true Kaldheim deck! Gods, Planeswalkers, Sagas, Phyrexians - this bad boy's got it all! If you wanna get a sense of the new metagame, this is an excellent deck to try out. Just manage your mana properly, or you're gonna have a bad time!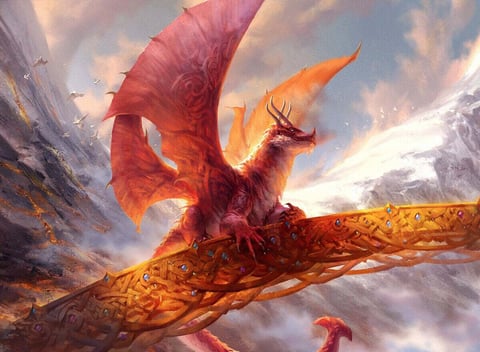 Gruul Adventure (But It's Actually Naya Aggro)
1 Scavenging Ooze
4 Edgewall Innkeeper
4 Bonecrusher Giant
4 Selfless Savior
4 Giant Killer
4 Goldspan Dragon
4 Shepherd of the Flock
4 Lovestruck Beast
2 Embercleave
1 Shatterskull Smashing
4 Showdown of the Skalds
1 Vivien, Monsters' Advocate
2 Plains
2 Mountain
4 Forest
4 Branchloft Pathway
4 Cragcrown Pathway
4 Fabled Passage
4 Needleverge Pathway
1 Scavenging Ooze
2 Embereth Shieldbreaker
2 Plains
3 Reidane, God of the Worthy
3 Ox of Agonas
4 Glass Casket
Basically, this is Gruul Adventure with a bit of white splashed in. Many of the old cards and strats are still here, with the addition of Showdown of the Skalds and Reidane, God of the Worthy for flexibility, and Goldspan Dragon because it is awesome.
Go ahead and give these decks a try! They are pretty good if we do say so ourselves!
Another thing that's pretty good is MyEarlyGame - a customized, ad-free experience including raffles with cool prizes!