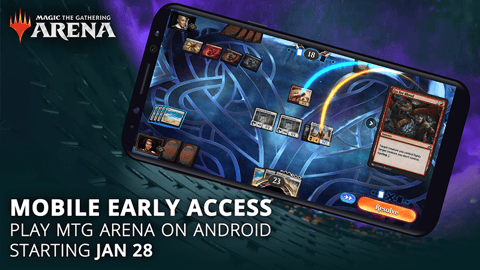 Good news! Magic: The Gathering Arena will be playable on Android in just a few days! Bad news! It's just phones, and it's early access, so it's not expected to be feature-complete or bug-free. But hey, it's a start!
After teasing us all the way back during the Zendikar Rising release stream, Wizards of the Coast have finally provided a release date for the long-awaited app MTG Arena. It's coming out in just a few days - January 28, the same day as the Arena release of Kaldheim, making this particular MTGA update one of the biggest ones to date.

This is cool and all, but we need to clear up a few things. First, this release is for phones only. Tablets, as well as iOS support, is planned for later this year, with no clear date set.
Second, you'll need a decent phone. Due to the widely varying Android devices, Wizards didn't even try to create a comprehensive list of all supported phones, but they did show some examples in a chart on Magic's official website if you're interested in looking at it.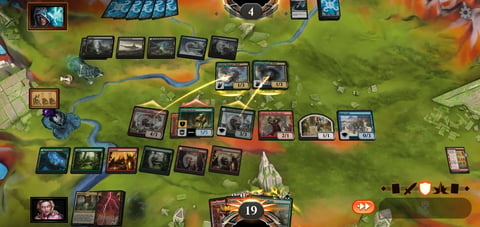 The minimum requirements right now look like this:
Android Version: 6.0 (Marshmallow)
RAM: 4GB
Graphics API: OpenGL ES 3.0
Texture Compression: ETC2
Required Chipsets
Kirin 970

Snapdragon 845

Exynos 9810
Credit where credit is due, app development is hard and Arena has a lot of problems on PC, so we can't expect actual wizardry from Wizards (haha!), but this is a solid foundation. If they pull it off (or out of the hat, if you will), this has the potential to become the most addictive Magic experience on mobile ever. Get out, match 3, here comes the real MTG! Right?

For more MTG content keep coming back to EarlyGame!