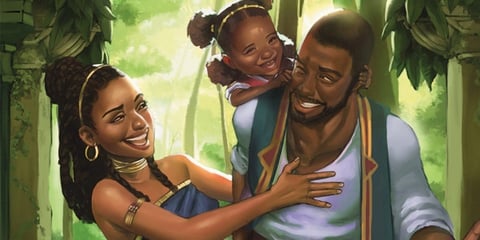 Wizards of the Coast keeps bombarding its customers with ultra-premium Secret Lair editions of cards with new and visually striking artwork. However, this particular offering is a bit different, leaning heavily on politics and - naturally - dividing the crowd into supporters and critics. Secret Lair: Black is Magic is released to honor Black History Month. Here's what it's all about.
What Is 'Secret Lair: Black Is Magic'?
Essentially it is just another Secret Lair box containing 7 super fancy cards in foil or non-foil. The list includes:

Paper cards:

1x Borderless alternate-art Shalai, Voice of Plenty

1x Borderless alternate-art Ponder

1x Borderless alternate-art Cultivate

1x Borderless alternate-art Kaya, Ghost Assassin

1x Borderless alternate-art Teferi, Hero of Dominaria

1x Borderless alternate-art Sol Ring

1x Borderless alternate-art Path of Ancestry
The package goes for $49.99/€54.99 in Foil and $39.99/€44.99 in non-foil.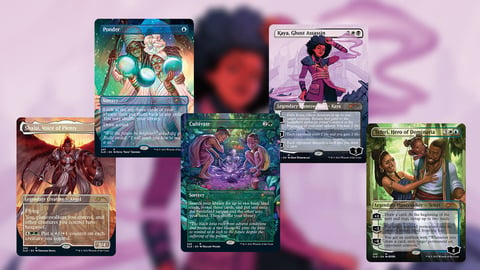 Secret Lair: Black Is Magic – The Art
There's no doubt about it - the art here is absolutely stunning. All of the included cards are older and given a fresh new interpretation depicting black characters and African-inspired motifs. There's a strong theme of family throughout the collection - from Teferi glowing with happiness around his wife and daughter, to a nod to the classic moon-scrying of Ponder, this time showing two generations of shamans doing the rite. A similar scene is depicted on Path of Ancestry, and finally, this Sol Ring artwork is unlike anything we've seen so far. In our humble opinion, all illustrations are winners!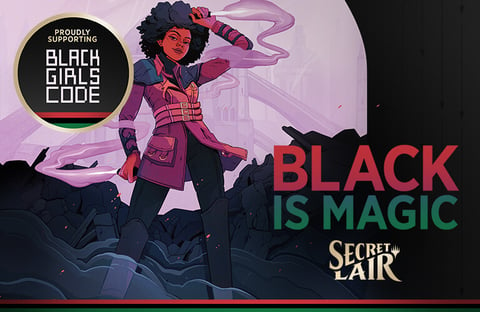 Secret Lair: Black Is Magic – The Politics
Of course, Wizards is a politically-charged company and so is this product. It is dedicated to Black History Month and the proceeds supports the Black Girls Code - an organization aiming to empower girls of color aged 7 to 17 to forge careers in the tech industry.
Naturally, a lot of fans like this approach and stand behind the cause. Others, however, don't like to mix up a game of dragons with sensitive real-world issues, and some even find this perceived heavy-handed approach as condescending towards people of color and their culture.
Sadly, controversy is unavoidable when real-world issues are mixed with money in a commercial product. But here's a reminder - these are just Magic cards. If you like 'em, buy 'em. If you don't - there are 20,000 others to choose from. Let's just enjoy the game together!
Speaking of enjoying things, MyEarlyGame offers a customized, ad-free experience for free. You'll like it.