The gigantic Zelda: Tears of the Kingdom art book leak didn't just slip past Nintendo. They didn't find the leak very funny and are now hunting down the leaker on Discord.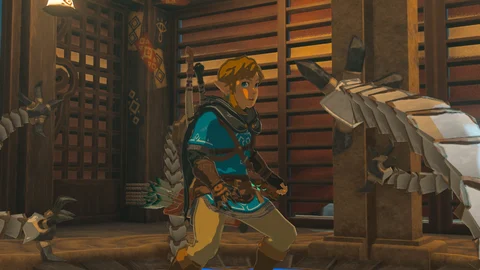 The full Zelda: Tears of the Kingdom art book was leaked in February. Although the leak didn't reveal much of the game itself and only made us more excited about the release, Nintendo wasn't too happy about it. And whenever they see a chance to sue somebody, they will take it. The wanted leaker can be found on Discord, and Nintendo has asked the platform to provide his personal information.
You can already pre-order Zelda: Tears of the Kingdom on Amazon to make sure that it gets to you on time

Nintendo Sends A DMCA Takedown To Discord
Nintendo is trying to track down the identity of the leaker and since the leak came from discord, they were able to get the username of their main suspect. Whether the user is actually the leaker, no one knows. Nintendo has now gone to court and sent Discord a DMCA notice.
A DMCA notice informs a company that their platform is hosting or linking to content that violates a copyright. Since the leak originates from Discord and was still to be found on a Zelda: Tears of the Kingdom server, Nintendo has a right to demand that this content may be deleted. Just a few hours after the DMCA was sent to Discord Inc. they responded with the statement, that the "content will be removed promptly".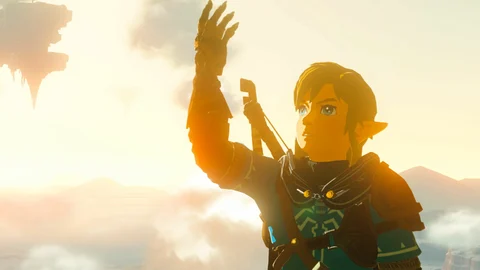 Discord Gets Demanded To Reveal The Leakers Identity
But that wouldn't be enough for them, right? No, Nintendo went a bit further and demanded from Discord to deliver the leakers personal data. This data includes their name, address, telephone number, and e-mail addresses.
We believe that Discord is unlikely to share this information in order to protect the privacy of its users. However, this does not mean that Nintendo won't find their target, because the chances are high that Nintendo has also hired a private detective to collect the data about the alleged leaker.
The Legend of Zelda is a huge franchise with several games that tell their own story. If you want to know more about the true history of the lands of Hyrule, you should read this book. It includes concept art, the complete history of Hyrule, the chronology of the games, and much more!
This article contains affiliate links which are marked with [shopping symbol]. These links can provide a small commission for us under certain conditions. This never affects the products price for you.