Nintendo just revealed a new Zelda: Tears of the Kingdom trailer at the Nintendo Direct live stream, and we spotted a popular enemy that many might remember from Ocarina of Time.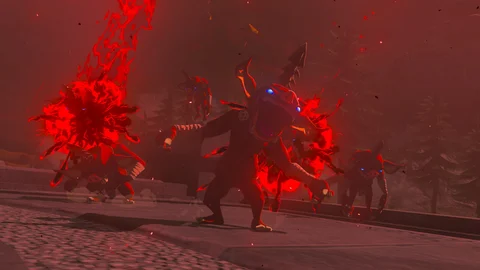 The Legend of Zelda: Tears of the Kingdom is one of the year's most anticipated games. The Nintendo Direct took place recently, and we were blessed with a new trailer, which revealed some new insights for the game. Among other things, we have spotted a popular enemy that many of you might remember from Ocarina of Time.
The Legend of Zelda: Tears Of The Kingdom - Release Date, Story, Gameplay & More
Pre-order Zelda: Tears of the Kingdom on Amazon
Ocarina of Time Enemy Spotted In Zelda Tears of The Kingdom Trailer
Zelda Tears of the Kingdom might be quite similar to its predecessor Breath of the Wild in terms of the environment, graphics, and gameplay, but not everything stays the same. The recently revealed trailer showed us that the sequel will have a darker touch to it than BOTW. It really feels like the whole mood of the game has changed to a much more dangerous and sinister feeling, which is incredibly exciting.
If we take a look at the spookiest moments in Zelda history, there are a few things that come to mind, such as that effing terrifying moon from Majora's Mask, or my personal childhood trauma: ReDeads!
Ringing a bell? Let me remind you. ReDeads are these zombie-like creatures which first appeared in Ocarina of Time, when Link visits the Royal Family's Tomb. They look like weird skeletons with wooden masks and are just creepy as hell.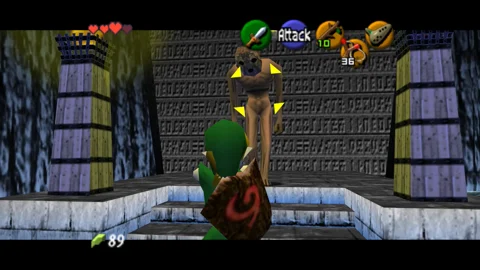 Besides Ocarina of Time, they also appeared in Majoras Mask, Windwaker, and quite soon, we will see them in Tears of the Kingdom. In the most recent Trailer, shown at the Nintendo Direct, we got to spot one, next to a Lizalfos.
Also in the new Zelda trailer, did anyone happen to see the ReDead amongst the monsters? Looks like our old childhood nightmares are back. #LegendofZelda #TearsoftheKingdom #NintendoDirect pic.twitter.com/wRIc196MSO

— Virydan (In Limbo) (@curious_poni) February 8, 2023
This article contains affiliate links which are marked with [shopping symbol]. These links can provide a small commission for us under certain conditions. This never affects the products price for you.