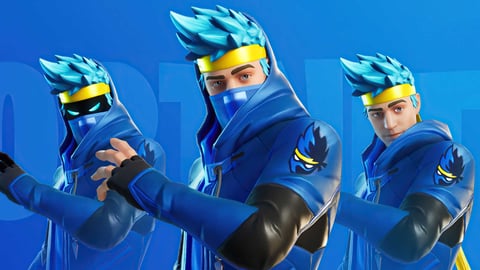 The biggest superstar in streaming Ninja may have found a new home after Microsoft's announced the closure of its streaming site Mixer last week. Last night, however, Ninja wasn't exactly living up to his name.
Global streaming superstar Tyler "Ninja" Blevins, may have found a new home after all. Ninja made a public test stream to his YouTube account, which appeared to be an accident from Blevins, who has been rather quiet about where exactly he will move to, following the recent closure of Mixer.
The test stream in question was indeed a test, as the video posted with no descriptions, no thumbnail, or social links, making fans believe Ninja will be calling YouTube his new home. According to Fortnite leaker HYPEX, minutes later, the stream was made private. Not a BIG secret, is it now, Ninja?

Ninja most likely signed to youtube, he currently has a test stream scheduled, probably didn't mean to make it public but this is a huge hint.. pic.twitter.com/e4bd6lhD8M

— HYPEX (@HYPEX) July 7, 2020
The move would not surprise anyone, as YouTube is one of the biggest media platforms in the world. Perhaps Ninja feels its best to move to YouTube? We hope he does not pick up his paycheck and leave shortly after for Twitch! We should expect an announcement from Ninja soon, as his wife, Jessica Blevins, posted a Tweet confirming an announcement will take place this week.
You've all been patient....this week will be fun.

— Jessica Blevins (@JessicaBlevins) July 7, 2020
Should Ninja make his way to YouTube, we can only imagine what the contract deal would be for Ninja. According to a report by CNN, Ninja was paid between $20 million and $30 million by Microsoft to stream on Mixer exclusively.
Expect to see an announcement this week, though we're confident YouTube will be his new home. For the time being that is. What do you think about this move? Could Ninja go somewhere else? We've got just the video for you should you have more questions than answers.