If you are looking for a tool that can give you the opportunity to surf the internet freely without any boundaries, then a VPN is what you need.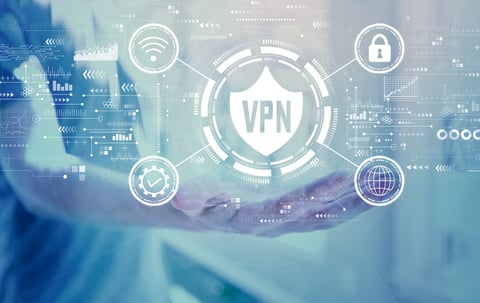 A VPN, or virtual private network, is just like an open tunnel that secures your online privacy. It also gives you an opportunity to access all sites at once directly but with some restrictions.

If you are unsure about what a VPN does or aren't ready to pay for it yet, you can always find a VPN free trial that is offered by VPN providers. However, free trials are for just a week or a few days and don't provide you the full benefits of using VPN.

Let's take a look at what VPN is and how VPN keeps you secure online. Let's start with the basics.
What is a VPN?
A Virtual Private Network or a VPN is basically an encrypted tunnel that connects your computer to the internet via a server run by an organization. It helps in encrypting all your data and allowing you to access blocked websites and services like Google, Facebook, Twitter, Skype, Netflix, Hulu or any other service that may be restricted or banned by certain countries. With the help of this tool, you can unblock pages on some restricted websites.

An analogy is to think of a tunnel that connects two areas – one side is the internet and the other side is your computer. The tunnel runs through a server run by an organization such as Amazon, Dropbox or any other company, so you can access it anywhere in the world.

VPN uses data encryption and decryption algorithms to secure your online security and protect all your personal information from hackers and thieves. It also encrypts all connections between VPN servers and your device so that no one can track and trace what you are doing online.

Let's take a look at how a VPN can keep you secure online.
1. Protecting Your Privacy
VPN keeps your personal information and identity safe by encrypting all data. It ensures that no one can access your online activities or steal any of your personal information. It also encrypts the connection between the VPN server and the device you are using to connect to it.
2. Unblocking Websites
Using a VPN allows you to unblock sites that may be restricted in certain countries such as India, China, Saudi Arabia or any other country where websites may be blocked.

In addition, you can even unblock video streaming sites like Netflix, Hulu or BBC iPlayer while still ensuring that your ISP cannot track your activity as you use such sites. This will allow you to access these sites and to watch videos without any restrictions, regardless of where you are located.
3. Securing Online Payments
VPN is very helpful when you are making online payments for ordering an item from, for example, Amazon or other companies that may rely on credit card details of their customers.

VPN encrypts all the payment details and protects them from hackers and thieves by keeping them safe and secure.
4. Protecting Your Identity
Using a VPN is also very helpful when you are trying to protect your identity online. It makes sure that no one can track and trace your activities, identity or personal details. The use of a VPN can even help you with online scams.

There are many cases where people have lost thousands of dollars because they were duped by hackers into giving away their credit card information over the internet. Using a VPN keeps all your data safe and secure by encrypting them with advanced tools.
In Summary
A VPN is a tool that can keep you secure online. It encrypts all your data before sending it to the server and keeps all data safe and secure. It also ensures that no one can access your private information, identity or online activities over the internet.

Finally, it gives you an opportunity to unblock restricted websites and use them again without any restriction. It also keeps your data safe and secure from hackers and thieves.
If you're interested, NordVPN, ProtonVPN or OpenVPN are good sources for VPNs.