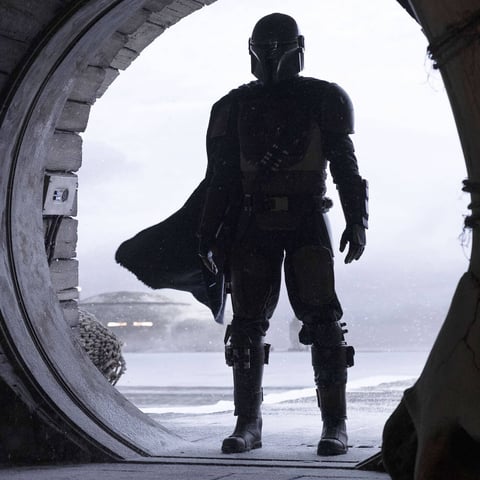 Microsoft very recently launched the Xbox Series X and, with it, the Xbox Game Pass. On that very Twitter account, a teaser was made about Xbox Game Pass and Disney+ hit show The Mandalorian.
If you haven't heard of the Xbox Game Pass, it is a subscription service that gives you access to a variety of games for free including old Xbox titles and more.
If you have not had the chance to watch the Mandalorian or it's the first time you're hearing about it, know it is set in the Star Wars Universe and tells the story of a bounty hunter and his unsuspecting companion. The first season ended last year, and the second season has just begun, find every episode on Disney+.

Now that you are updated with the gaming world and recent pop culture let's get to the actual news. But first an obligatory *SPOILER WARNING* as we will discuss some minor plot points from the series, nothing major but still spoiler worthy! You have been warned!

The Xbox Game Pass tweeted a pic of the innocent duo: The Mandalorian and The Child, or what everyone else calls it, Baby Yoda!
All we're gonna say is that we're not posting The Mandalorian and The Child for no reason pic.twitter.com/LK5iDuzDcn

— Xbox Game Pass (@XboxGamePass) November 8, 2020
But what does it all mean? The Tweet didn't reveal anything more, but we can generate some theories:
Disney+ will come free with an Xbox Game Pass Subscription
There is a Mandalorian game in the works
All Star Wars Games will be on Xbox Game Pass for free
What do you think? Are our predictions totally off? Or do you have a better prediction? Let us know on our Facebook and Twitter!
Stick with EarlyGame like Mando sticks with The Child for all your gaming needs and to keep up to date with all gaming news.