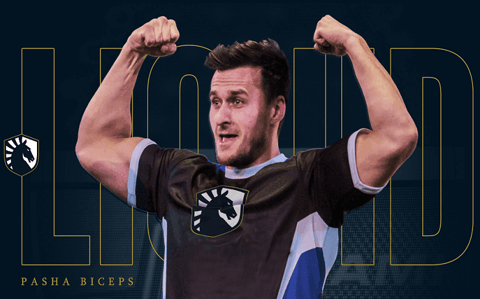 Jarosław "pashaBiceps" Jarząbkowski could be back to playing CS:GO professionally very soon. The Polish legend is currently signed to Team Liquid as a streamer but a Twitter post with some validity to it claims that Papito could be taking on a new role withing the organization - that of a player.
PashaBiceps to Play Pro CS:GO for Team Liquid
For PashaBiceps' heyday as a CS:GO pro, we have to look 5-6 years back. We need to reverse a couple of years to remember even the bad days. That's how fast time flies and that's how long Papito has been out of the pro scene limelight. Yet, contrary to all logic, we might see the 32-year-old Pole back in the server, playing professional CS:GO.
That much is suggested by a tweet from the aptly named page Polish Leaks:
PL Jaroslaw "pashaBiceps" Jarzabkowski wroci do gry w barwach akademii Liquid. Prawdopodobnie wezmie ona udzial w PLE.
GB Jaroslaw "pashaBiceps" Jarzabkowski will compete again in CS, creating Liquid Academy. It is highly possible, they will take part in Polish Esport League.

— Polish Leaks (@PolishLeaks) October 4, 2020
According to the tweet, the veteran is going to alter his current role within Team Liquid as a pure streamer and re-enter the pro circuit with an entirely Polish squad under the name Liquid Academy. A 32-year-old Major champion starting an Academy project for which he would be playing is something I personally did not know I wanted to see so bad.
PashaBiceps has been part of the Liquid brand since the beginning of August when he joined the crew as a streamer. As part of the advertising campaign the Pole joked that he could join the roster if Liquid ever need him. That seemed nothing more than that - a joke, at the time of the promo's release. Now, in a weird way, that might actually happen, and we're all very excited by the prospect.
We're getting a buff

Please welcome our new friend @paszaBicepshttps://t.co/E1Qp9diMUs pic.twitter.com/WU5SpOBiRY

— Team Liquid (@TeamLiquid) August 5, 2020
Stay with EarlyGame for more quality CS:GO content. You can also check our YouTube channel for some visuals if reading's not your main thing.