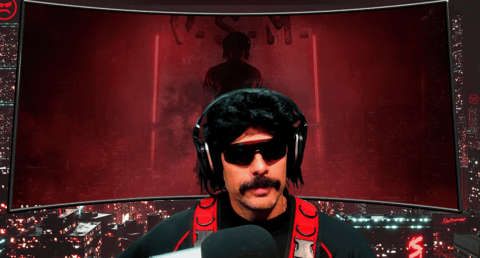 Dr DisRespect has been known to CoD fans for quite some time, and in one of his latest streams, he made it quite clear that he might become a partner in a CDL team. What is behind these spoilers?
The Doc is not only known in the Call of Duty community for his entertaining Warzone streams. No, he has already designed maps for Advanced Warfare in 2014 and had a gig at the 2019 World League Championship. An Instagram Post from 100 Thieves CEO and former CoD professional Matthew "Nadeshot" Haag started the rumors that the Doc could also become part of the CDL.
In the picture, you can see him with Dr DisRespect and Hector "H3CZ" Rodriguez. The latter is the founder of the Call of Duty League team OpTic Gaming, which he recently bought back. H3CZ is now also the owner of the Call of Duty League slot, and rumors have long been circulating around Nadeshot that he wants to get a slot in the CDL for 100 Thieves.
In one of the last streams of Dr DisRespect, a viewer in the chat asked him if he was planning to have his own professional team. The doc answered with a broad grin:
Will I have my own team? Probably not. Will I be a partner? Who knows?
Our EarlyGame staff looked something like this:
Let's be honest, this is almost a confirmation. We don't know yet in which team he will invest but if we take up the Instagram post again, it could have something to do with OpTic Gaming. H3CZ is the owner of OpTic and also the place in the CDL where Nadeshot formerly played. Since H3CZ is also Co-CEO of NRG and therefore the Chicago Huntsmen, he must either sell the OpTic Gaming seat or give up the Chicago Huntsmen seat according to the rules of the Call of Duty League. It is quite possible that Dr DisRespect and Nadeshot will take over the CDL slot of OpTic Gaming.
What are your tips? Will Nadeshot, with Dr DisRespect's help, finally get the 100 Thieves into the CDL or will they possibly start a whole new team? Let us know on Facebook!
All other Call of Duty news and updates, such as everything about the beta of BOCW, can be found on EarlyGame.