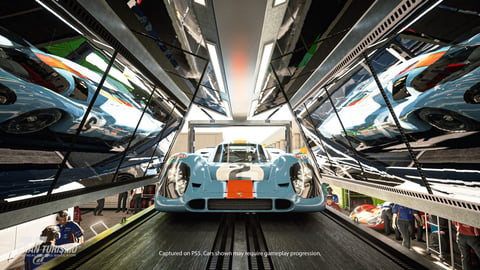 Gran Turismo 7 has been postponed. The release date was originally supposed to be this year and has now been pushed back.
The news came from a GQ interview with Sony Interactive Entertainment President and CEO Jim Ryan. In it, Ryan revealed why the game, which was expected in 2021, will unfortunately not reach this target.
The Gran Turismo 7 release date has been moved to 2022. As you might expect, the Covid pandemic plays a big part in the postponement of the Gran Turismo 7 release date. Following a GQ interview, Sony released a brief statement:
GT7 has been impacted by Covid-related production challenges and will therefore be delayed from 2021 to 2022.

With the ongoing pandemic, it's a dynamic and changing situation and some critical aspects of game production have been slowed down in recent months. We will provide more details on GT7's release date as they become available.
Unfortunately, we don't know any more specifics right now. However, we think it's good that the developers at Polyphony Digital are taking the time to deliver the best game possible despite the ongoing difficulties.
As soon as more is known about the Gran Turismo 7 release date, we will of course keep you updated. So, stay tuned to EarlyGame for the latest on all the important news in gaming.
Create a MyEarlyGame account now! It lets you customize our site and enter all our giveaways. You can also follow us on Instagram or join our Discord for a fun chat.
Original article by EarlyGame's Faris Delalic.