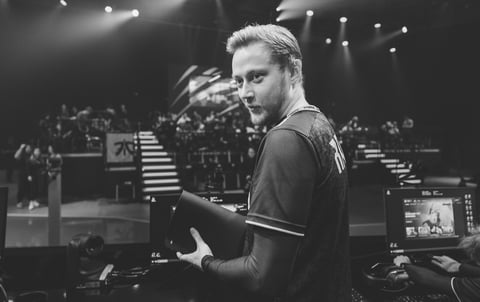 Martin "Rekkles" Larsson is only 23 years old and he already belongs to the League of Legends hall of fame. His story is filled with ups and downs, so do not miss out on this two-part biography where we will take a closer look at arguably the best ADC that ever played LoL.

Who is Martin "Rekkles" Larsson?
Martin was born on September 20 1996 in Älvängen, Sweden. Truth be told, in his early life, he was never interested in becoming a professional esports athlete nor could he ever imagine being one of the best League of Legends players.
During his early days, he was actually taken with football. To make things even better, he was really good at it and a professional career was something all of his friends predicted.
However, life took him somewhere else as he injured his knee at the age of 14. This injury flushed his soccer dreams down the train. Not all was lost as Martin decided to pick up League of Legends.
"Whatever I was doing, I wanted to make it special" - Martin "Rekkles" Larsson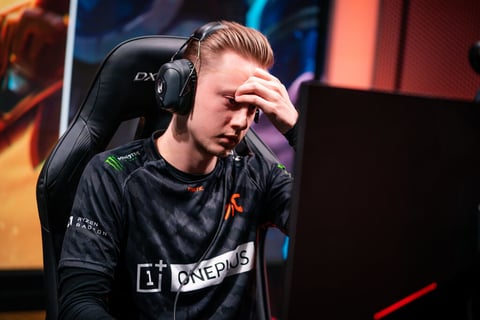 Rekkles rose really fast through solo queue and it felt like he was destined to compete in League of Legends. His insane talent and individual skill did not go unnoticed and teams such as SK Gaming and Team Black had their eye on him.
In November 2012, as soon as he turned 16, Rekkles joined fnatic. At that time, he was the youngest League of Legends pro on the scene. As soon as he joined, fnatic started playing out of their mind.

Rekkles Social Media, Followers and Twitch
Just like every other esports athlete out there, Rekkles is keeping things interesting on social media. He posts regularly on both Instagram and Twitter and really enjoys streaming. From what we were able to find out, he streams at least twice a week, so if you want to learn from the best, he's your guy.
Below, you can find his most popular social media and Twitch channel. On top of that, you will have a direct insight into his follower base so do not miss out. Here are the numbers:
As you can see from the stats above, Twitch is by far the most popular platform Rekkles uses. On top of that, you can find him in various videos on fnatic YouTube channel where he tends to coach other people for fun.
Rekkles – Personal Information and Things you Probably Didn't Know
So far in his career, Martin has earned $404,000 from prize pool awards. On top of that, he is promoting certain brands and we can freely say that his net worth is well over $1 million. For a 23-year-old youngster, this is something special.
Despite looking angry all of the time, Rekkles is known as a player who lets his emotions get the better of him. This is why you can often see him cry on stage.
We all know that esports competitions are hard and that stress and anxiety can catch up with certain players. This was the case with Martin. He used to find an escape in smoking but it did not take him long to quit.
Before every game, Rekkles likes to eat cereal. This has become a ritual of his.
Rekkles stated in numerous interviews that he was interested in education. If he did not achieve this status in LoL, he would retire and study computer technology.
Did you know that Martin has a lot of tattoos on his hands? On his right arm, he tattooed his in-game nickname, "Rekkles". The left hand, however, represents a Koi fish. He mentioned in his interviews that this tattoo represents his League of Legends path as it tried to swim upwards 1000 times.
During his early days, Rekkles used to have a girlfriend. However, he found out that this was way too distracting for him and he has been single ever since. Once again, it is lonely at the top.
As mentioned above, Martin was an excellent football player. Despite blowing out his knee, he never stopped following developments on the football scene. His favorite team is IFK Göteborg.
Since Rekkles also enjoys reading, it is logical to expect that he has a favorite quote:
"You miss one hundred percent of the shots you don't take." - Wayne Gretzky
We believe that you found out something that you did not know about Martin "Rekkles" Larsson. Make sure you come back in a couple of days in order to find out more about his professional career, team trophies and personal accolades.
And if you like reading about the best and brightest in esports, check out our other pieces in our Life and Times series:
READ MORE:
For more League of Legends, gaming and esports, keep it here, with EarlyGame.