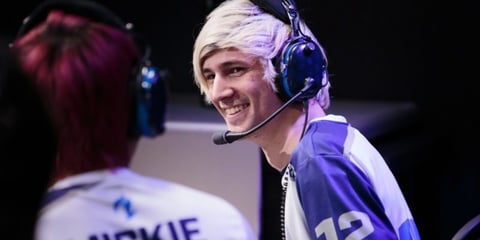 From a World Cup MVP to fired from his team and back to the top of Twitch, Félix "xQc" Lengyel has seen his share of stardom and controversy. Since he's no longer on the esports radar, let's examine his career and see what makes him exceptional.
The Overwatch League is the most prestigious and beloved out of Overwatch's three official esports leagues. A series that has the power to take kids out of their rooms, put them on a big stage and make them superstars. With so many unique players from all over the globe, few have the fame – and infamy – of the Canadian "monkey" known as xQc. This is his story.
World Cup 2017
The release of Overwatch in 2016 changed the gaming world as we know it. Blizzard Entertainment's highly polished and incredibly addictive hero shooter was the Team Fortress formula improved in every way and presented as a true esport with the financial support and marketing backing of one of the world's biggest studios.
The attractive cash prizes and the opportunity for fame and glory drew skilled players with FPS backgrounds in spades. The game's first World Cup was approaching and both fans and teams were paying attention.
Enter xQc, a rather talented Tank player specializing in the gorilla scientist Winston – a character both heavy and mobile, able to protect his teammates but also clear space and deal serious damage with his ultimate Primal Rage. Two words that could also describe the young Canadian prodigy.
XQc started as part of a small team that made it to the very first season of Contenders and eventually rose up to join the Canadian national roster.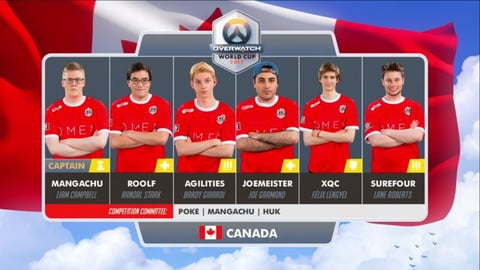 In 2017, Canada made it all the way to the silver medal, being second only to South Korea, a team that followed up by winning all three World Cups so far. Despite the loss in the finals, xQc was given the 2017 MVP award – a trophy he cherishes to this day. Things were looking great for the new kid in white and red.
OWL Season 1
The year 2018 saw the birth of the Overwatch League (OWL) with its massively hyped Inaugural Season. A brand-new club league with location-based teams, all on the lookout for the world's best players.
Naturally, xQc was on the radars of all of them and ended up snatched by the Dallas Fuel – the team with a great pedigree coming in and viewed by most analyzers at the time as OWL's absolute favorite. This was thanks to star player Brandon "Seagull" Larned, regarded as one of the most versatile and best-performing Western players.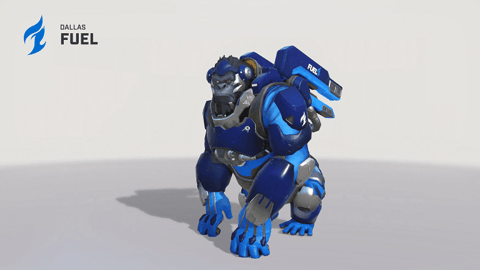 With xQc in the front line, Dallas were ready to #BurnBlue. What they probably did not foresee was Lengyel's "primal rage" outside of the stage. His explosive temper and sharp tongue were very much clashing with OWL's image of a squeaky-clean family show.
Dallas Fuel ended Stage 1 placed 10th out of the 12 Inaugural Season teams. A trend that persisted until the end of the year with the exception of Stage 4, when the Blue Flame really picked up and ended up 4th. Dallas eventually closed OWL's first season sitting on place 10. One of the factors contributing to this was xQc's suspension in Stage 1.
Controversy strikes
Fans of OWL quickly found out that xQc is not your stereotypical shy Overwatch pro. During his streams, he would often explode in a storm of emotions and say things he would later regret.
Things got worse when he was taunted by Austin "Muma" Wilmot of the Houston Outlaws, an openly gay player. In a fit of rage, Lengyel made a homophobic remark against Muma that instantly got him fined $2,000 and suspended from OWL's Stage 1.
The "monkey" returned in Stage 2 and continued to compete for the Fuel with ever-increasing skill and determination, but his behavior wasn't improving quite as fast. With his earlier offenses, xQc would involuntarily paint a target on his head and would be examined even more closely and strictly for further misconduct. And another opportunity for punishment struck soon.
The Winston main was fined again and eventually fired from the Blue Flame, this time for posting a Twitch emote during a live stream that was perceived as racist towards the African American host and analyzer of OWL Malik Forté. Not a good look all around...
Tune in for Part 2 to see what happened next and where is everyone's favorite Winston main today and keep an eye on our Overwatch page for more news about your favorite shooter.