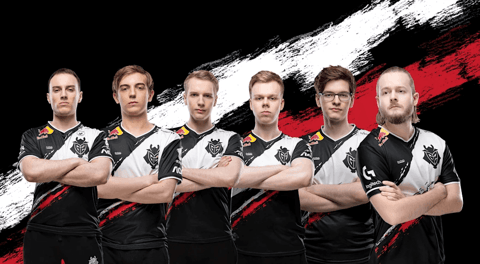 G2 Esports is a European League of Legends team and it might be one of the best teams Europe has ever seen. The team was formerly known by the name Gamers2 and was founded by League of Legends ex-pro player Carlos "ocelote" Rodríguez Santiago. The fact is that G2 Esports is the most dominant team in Europe in the last 4 years and their dominance isn't over yet. This week in our two-part series, you will learn the full story of this team and their way to the top.

G2 Esports career achievements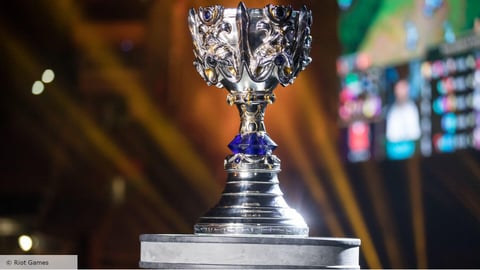 We don't use the term "dominance" lightly. Here is a practical illustration of what we meant when we said G2 Esports are probably the best in LoL's esports scene:

2016
1st place: EU LCS Summer Split (Kraków, Poland)
1st place: EU LCS Spring Split (Rotterdam, Netherlands)
2017
1st place: EU LCS Summer Split (Paris, France)
1st place: EU LCS Spring Split (Hamburg, Germany)
2018
3-4th place: League of Legends World Championship (Gwangju, South Korea)
2019
1st place: LEC Summer Split (Athens, Greece)
1st place: Mid-Season Invitational (Taipei, Taiwan)
1st place: LEC Spring Split (Rotterdam, Netherlands)
2nd place: League of Legends World Championship (Paris, France)
2020
1st place: LEC Spring 2020 (Berlin, Germany)
Early beginnings – G2 under the Gamers2 banner
G2 Esports were previously known as Gamers2, a Spanish esports organization based in Berlin, Germany. The organization is relatively young and was founded on February 24, 2014. At the start, Gamers2 did not have any big names in their roster. In fact, the biggest star of the team was the owner himself, Carlos "ocelote" Rodríguez Santiago. They competed in a few small tournaments, but without any success.
In the first two years of their existence, Gamers2 didn't achieve any significant result and they haven't even qualified for the main stage of any tournament. However, after building a solid roster of new players around their mid laner Luka "PerkZ" Perković, their first significant victory followed.
At the very end of 2015, they managed to beat SK Gaming in a best-of-5-series and that victory opened new doors for them. With that win, they advanced to the 2016 LCS Spring Season.

The year of change – 2016
After qualifying for the EU LCS, G2 Esports had a very good roster but they still decided to make some changes. They moved Mateusz "Kikis" Szkudlarek, who was their jungler, to the top lane. The team also made some roster changes and added two Korean players, Kim "Trick" Gang-yun and Kim "Emperor" Jin-hyun, as jungler and bot laner respectfully. This roster quickly rose to recognition in the LCS.
G2 Esports secured first place in 2016 Spring Split with the final score of 15-3. They also defeated two EU powerhouses in playoffs, Fnatic and Origen, both matches were best of 5 series with 3-1 the final result. Those victories put them on the map and other teams started to respect them. It looked like nothing can go wrong at that point. However, the real troubles started just after those victories.
Trouble in paradise
MSI wasn't kind to this team. They lost the first four games and finished as a fifth-placed team. With that result, Europe was about to miss out the important Poll 1 Seed at Worlds. The excuse for that low placement was obvious. G2 said that they were tired and they needed a vacation after a "rigorous Spring Split".

However, that wasn't the complete truth. Not so long after that, Emperor said that there had been internal conflict in G2 just one day prior to the start of MSI. He didn't disclose too many details but that conflict was surely the main reason for bad results and roster changes that followed.

Roster changes
During the Summer Split, G2 Esports signed three new players, the former Origen bot-lane duo Jesper "Zven" Svenningsen and Alfonso "Mithy" Aguirre Rodríguez, and Korean top laner Ki "Expect" Dae-han. They announced that vacation time was over and they were ready to play. With those new players, G2 Esports went on to prove they are the best European team, placing first in the Season with a score of 10-8-0. In the Summer Playoffs Finals, they defeated Splyce 3-1 and that victory secured their spot in the 2016 World Championship.
Due to their poor performance at MSI, G2 ended in the group as a Poll 2 team. They were drafted in Group A with LCK champions ROX Tigers, CLG from NA LCS, and Albus NoX Luna from the CIS region. Unfortunately, the tournament finished sooner than expected for this team. During the group phase, they were placed last with only one victory against Albus NoX Luna.
Spring Split dominance in 2017
The 2017 Spring Split was about to start and G2 decided not to make any roster changes. They were one of only two teams to not take part in the usual roster shuffle. That other team was Spylce – and it didn't end up well for them.
Anyway, in Spring Split 2017, G2 Esports were placed in Group A with Misfits, Fnatic, Team ROCCAT, and Giants Gaming. They dominated the first half of the split with a 7-0 match record. No one stood a chance against them. However, they weren't invited to the IEM World Championship.
Luckily, North American team Cloud9 forfeited their invitation and G2 took the spot as a replacement. They did pretty well: they managed to vanquish ROX Tigers, the same team that they had faced at Worlds last year. On top of that, they also defeated their European rivals Unicorns of Love.
With those wins, G2 Esports were facing LMS Flash Wolves at the grand finals. Unfortunately, the LMS champion was too much for them and they eventually lost 0-2 and finished as the second-placed team.
That wasn't such a bad result and it didn't affect their form. Just on the contrary, they kept their lead in the Spring Split and finished as the first team with a 12-1 match record. They continued their domination in the playoffs, beating Unicorns of Love and Fnatic 3-1 and securing their third EU title in a row.
G2 Esports at MSI 2017
At MSI, G2 Esports made a promising impact, going out of the group as the third seed. By winning games in the playoffs against H2H, they were facing Team WE. In the group stage, G2 lost both games against WE but they prepared an upsetting outcome and defeated their rivals with 3-1 being the final score.
At the finals, however, G2 faced 3-time world champions SKT T1, and lost 1-3. It seemed like an MSI trophy was just not in the cards for them.

Summer Split 2017
After MSI, all G2 players were given a short vacation just before the 2017 Summer Split. Then, the team had a really rough start in the first round, ending with a 2-3 score.
In the middle of the Summer Split, the team was also invited to the newly-created tournament called Rift Rivals – a competitive event were teams from the EU and NA LCS would clash and solve the ultimate question – "Who is the best?". The current EU champions finished last in their group with only one victory.

After these disappointing results at Rift Rivals, G2 Esports picked up the pace and went on a 6-match win streak in the Summer Split. The team went on a roll in the playoffs, cleanly sweeping H2k in the semifinals and Misfits in the finals for their fourth consecutive EU LCS title. With those victories, G2 entered the 2017 World Championship as Europe's first seed.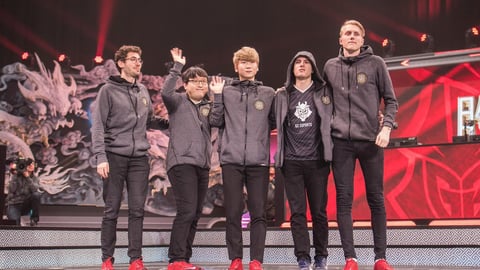 League of Legends World Championship – 2017
This time, G2 came to the World Championship as the first-seed team. They were placed in Group C with LCK third seed Samsung Galaxy, LPL second seed Royal Never Give Up and 1907 Fenerbahçe from Turkey. G2 ended in third place in their group with a 3-3 match score, winning two games against 1907 Fenerbahçe, and taking one game of group winner RNG. Third place wasn't enough to go any further and their journey ended, once again, in the group stage. They were placed as a 9-11th team. That result was disappointing but they didn't quit.
Stay tuned for the second part of this article and find out the rest of G2's story. What did it take for them to achieve their goal and play in the grand finals of Worlds? How did they become the best team in Europe and what is next for this team?
If you like learning about famous esports organizations and their way to stardom, check out our other tales in the Story of series:
READ MORE:
Don't forget to come back on EarlyGame for more League of Legends news, videos and team stories. Also, take a look at our YouTube channel and tell us what you want to see more of!