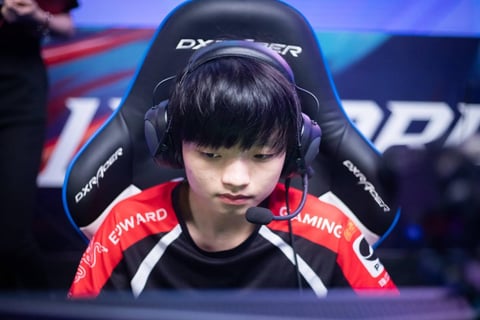 What's the cringe thing you've seen or experienced? We'll bet you it wasn't as bad as what happened in the list below. Some of the most cringy moments in esports have happened outside of the arena – it certainly seems like some of the people on this list should have just stuck to playing without the extra frills and pure cringe.
Fireside and Chill
Hearthstone, dating, and a TV show – really, these three things should never go together. Unfortunately, they did – and the show Fireside and Chill was created, where esports players play Hearthstone and flirt. What really happened was a long litany of pure cringe, with the odd funny incident thrown in.
The contestants will have to have their embarrassing introductions immortalized into the internet forever with episodes still being up on YouTube today.

Really, the show consisted of mostly cringy moments. That makes it all the more impressive that the show managed to last for a whole ten episodes before it was finally allowed to die.
iBoy's interview
Edward Gaming Bot Laner, iBoy, experienced his own cringe moment at the 2017 League of Legends World Championship when he was interviewed by Sjokz post-game. After each question – and translation – he paused for a few seconds, stared into our souls through the camera, before inching his hand to the microphone to finally answer. These few seconds felt like hours and gave fans ample opportunity to meme on the young player throughout the rest of the tournament.


It was pretty much pure cringe – even if we felt bad for how obviously nervous and uncomfortable iBoy was!
Fnatic's team intro
Popular team Fnatic has had a lot of wins – the video they released in 2015 wasn't one of them. The team introduction was so bad that the organization themselves deleted it wherever they could. It was pure cringe – a low-res background screen showing twitchy CS:GO footage, with the team members standing in front of the screen, mostly staring, occasionally pointing at things… and all that to a song featuring lyrics like 'every gravedigger dies'. Pure cringe.

Even the players themselves look like they don't want to be there – the video will surely make anyone wince in embarrassment.

Did any of these moments make you curl up due to the cringe? Have you witnessed them live? Or worst of all... have you seen even worse? Let us know on our Twitter and Facebook.
For more gaming moments such as the Worst Esports Rage Moments check out EarlyGame.