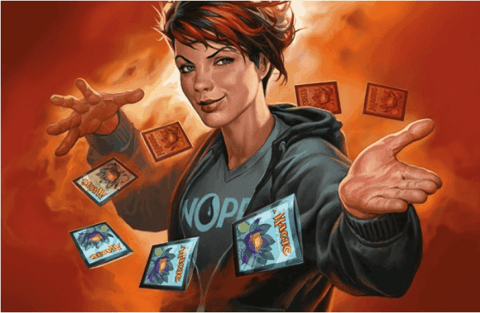 Magic: The Gathering has a long-standing competitive tradition and knows how to show respect to its best players. The game even has a formal Hall of Fame where some of the most accomplished card-slingers have their names recorded in the annals of history and they even get a cool ring, NBA style. With that being said, let's list off the 5 best mages to ever walk the planes! Here are EarlyGame's Top5!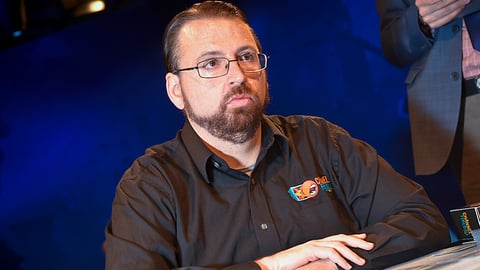 Luis Scott-Vargas
LSV is easily one of the most recognizable faces in competitive MTG. The guy is everywhere - he competes, streams, comments, writes articles… hell, there's even a third-party overlay tool for MTGA with his advice to help you get better at Draft. Like other pros, LSV has been dabbling in game design and has been working on a card game called Eternal, but his true passion is Magic: The Gathering. He even named his daughter Naya after the white, green and red Shard of Alara!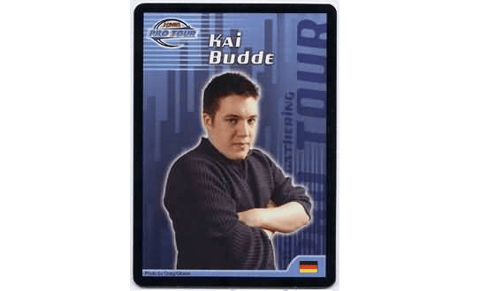 Kai Budde
Know as the German Juggernaut and rightfully so, there are few players more respected than Mr. Budde. Holding the record for the most top finishes in MTG. He has a record-shattering 7 ProTour and 7 Grand Prix wins along with ten top 8 finishes at the Pro Tour, (now called Mythic Championships) and fifteen Top 8 Grand Prix finishes (now called MagicFest). We are looking at a true master of the game who should serve as an inspiration to every aspiring pro. The reason he is relatively low on our list is that he hasn't been too successful in the recent tournament scene, especially after his inclusion in the Hall of Fame back in 2017. We see Budde occasionally, but not in the Top 8.
Apart from his impressive legacy, Kai Budde is known as a champion of fair play and has spoken publicly against cheaters and unethical players in the game of Magic. What a legend!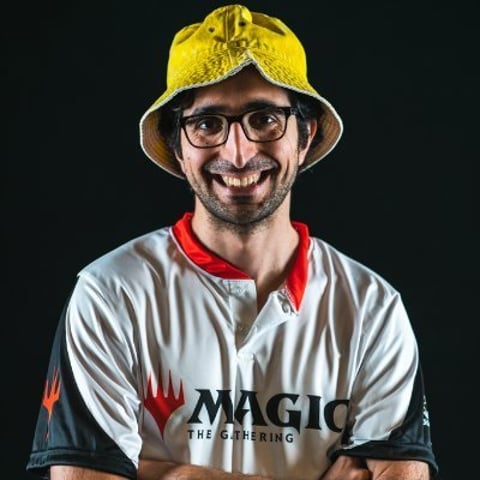 Gabriel Nassif
A list of Magic's great would be incomplete without the French wizard Nassif. A long-time player and a true deck-building expert, Nassif is able to make mind-bending moves and get on top of losing matchups when lesser players would just concede on the spot.
The last time we saw Nassif in action was during the finals of the recent Mythic Invitational, the first major Historic event. Though he ultimately lost to Seth Manfield, Nassif's run was one of the most exciting things about the tournament and will be talked about for years to come.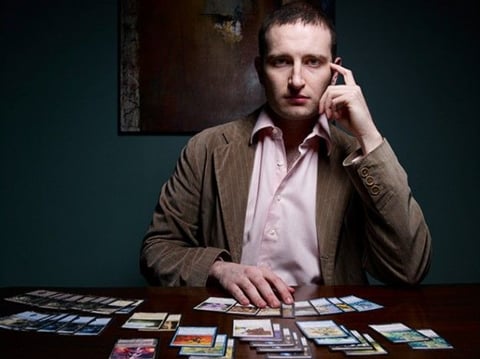 Jon Finkel
An absolute veteran who's played Magic pretty much since its inception and competing since 1996, this pro has a formidable track record. Winning 3 Pro Tours and 3 Grand Prix and Top8-ing 16 Pro Tours and 10 Grand Prix respectively. Not many players have seen as much Magic as this guy. The only reason he's not number 1 on the list is his notable absence from the Magic scene in recent years due to his focus on work and his thriving poker career.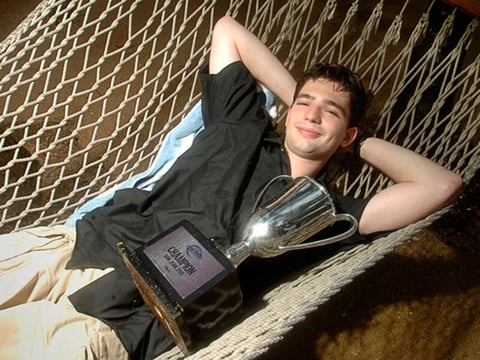 Paulo Vitor Damo da Rosa
We can't end our list with anyone else but PVDDR! The reigning world champion hailing from Brazil is a true veteran, making his competitive MTG debut all the way back in 2003. He has 2 ProTour wins and 12 Top8's, and 2 Grand Prix wins with a whopping 19 Top8's!
The champ has had an extremely consistent performance throughout his career and shows no signs of stopping - on the contrary, 2 of his titles were won in the last 3 seasons of Magic alone!
We'd like to know one thing, though - Javier Dominguez got his face on the Throne of Eldrane card Fervant Champion. When will we see da Rosa's card?


For more MTGA news, analysis and decks, stay tuned to EarlyGame!