Complexity Gaming is another big esports organization that has decided to invest in the female Valorant roster. What is going on in the Valorant esports that so many all-women rosters are now being formed? As it turns out, quite a lot.
Some of you may remember earlier this year, Nerd Street Gamers along with Riot Games, announced the VCT Game Changers initiative — a series of esports tournaments exclusively for women. Most people rather expected that there would not be enough all-women teams for this project to have a major impact on the Valorant esports scene. As it turns out, they were wrong! More and more esports organizations are investing in all-women rosters, with Complexity Gaming being one of them. So, who do they have in their lineup? Let's find out.

Complexity Female Valorant Team
Complexity basically signed a GX3 female Valorant roster that you may know from previous Valorant women-only tournaments. They decided to create such a team because of the upcoming VCT Game Changers tournament, which we will write about later. So far, the team consists of 4 players:
You may have no idea how strong this roster is. For the past year, they have been showing really outstanding gameplay at various online tournaments (including VCT Game Changers), and are considered one of the strongest female Valorant teams out there. The most well-known person from this team is probably "alimonstr", a six-time ESWC champion in Counter-Strike.
Welcome to the New Generation.

Introducing: COL // GX3 Women's VALORANT

@alimonstr
@anniechanhee
@maddiesuun
@akaL4CE #WeAreCOL pic.twitter.com/FWU95ENbDX

— Complexity Gaming (@Complexity) September 9, 2021
However, they will need to find a stand-in player, and they have 3 weeks to do that. They previously played with Christine Chi, but it turns out that she's going to be one of the casters for the VCT Game Changers tournament, so she's not an option anymore. Who do you think will be the final Complexity Valorant female roster player?

VCT Game Changers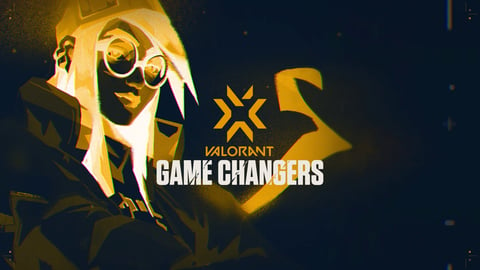 VCT Game Changers is a series of official Valorant tournaments exclusively for women. It was launched in March of this year, and has since become extremely popular. Quoting Vera Wienken from Riot Games:
If we want to inspire more women to pursue their esports dreams, we need to take direct action to make these games more accessible, and create a level playing field for them to enter in years to come. We want VCT Game Changers EMEA to be that stepping stone for women, in the EU to show off their VALORANT skills and compete in a fair, safe environment but still within the ecosystem

Besides Complexity, the following organizations have already formed their Valorant female rosters thanks to this initiative:
TSM
Cloud9
CLG
Dignitas
Shopify
How to participate in VCT Game Changers?

The only thing needed to sign up for a VCT Game Changers is... have a team of 5 women with a Valorant rank higher than Platinum 1. Yes, that's it! These official tournaments are completely free, even though their prize pools reach tens of thousands of dollars. You don't even need to be a part of any big esports organization. So, if you meet these requirements, sign up for one of the VCT Game Changers tournaments here:
Follow our Valorant section for more news like this one! Don't forget to also join MyEarlyGame for an exclusive and customizable experience, and to become a special part of our community.