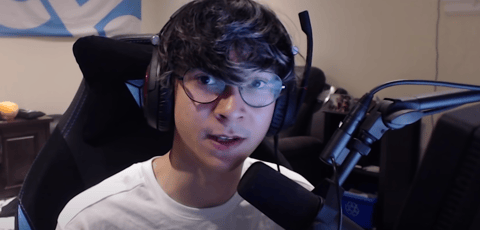 Tyson "TenZ" Ngo is taking a break from competitive Valorant and leaving the C9 Blue team behind. The player will be focusing more on his personal Twitch stream.
Valorant was officially released on June 2 and but even long before that esports organizations started gathering a squad for Riot's new title. One of the first to get signed over by a pro team was Tyson "TenZ" Ngo. The latter joined Cloud9 back in April, when the org was just starting to build up a Valorant team.
The former CS:GO player had plenty of experience in shooters and previously played for Cloud9, so he came as a natural pick. Needless to say, the expectations were high for one of the most famous orgs in North America. While C9 had some decent results in the first few events, that all changed later on.
Now, half a year later, TenZ is stepping down from the Riot shooter to focus on content creation. He'll still remain a part of Cloud9 as an official streamer.
Hope everyone can support me in this decision. During this time while I am off the team, I will be dedicating it towards my personal stream/YouTube to produce some more content. I'll come back to competitive play when I see the time is right. Until next time everyone! https://t.co/PJb0ZUZ3RH

— TenZ / Tyson (SEN) (@TenZOfficial) January 13, 2021
As of right now and going forward I'll be stepping down from the C9 Blue team to pursue content creation. For 2020, the year was amazing for me because it was the year that I was able to blow up through competitive play, my Twitch stream, all my socials, I really just kind of blew up on all the platforms. Honestly I can't thank the fans enough for all the support. Stepping down from the competitive scene is a personal choice of mine and I'm just really excited for the future of what this game holds in the competitive scene.
With TenZ leaving Cloud9, the roster only has three players. Josh "shinobi" Abastado left in December so the only remaining squadmates are:
Skyler "Relyks" Weaver
Mitch "mitch" Semago
Daniel "vice" Kim
Cloud9 will probably try to sign some new players before the start of Valorant Champions Tour. The latter is set to kick off in less than a month, so expect some changes.

North America remains the most competitive Valorant region with numerous big organizations trying to take the lead. Will Cloud9 make it to the top in 2021? Share your thoughts on our Facebook page or Discord server!
For more Valorant news and everything else gaming or esports check EarlyGame.