The long-anticipated Valorant patch 2.08 is finally live and all the changes are finally clear. Let's check out what the 2.08 update has in store.
Today's patch 2.08 is a big one for numerous reasons. First and foremost it marks the beginning of Episode 2 Act 3 and with it a new agent, a new Battle Pass, and various changes. What really sets it apart from previous acts is the fact that we also got the new map Breeze. It has been too long since Riot last released a new map. Icebox came all the way back in October and Valorant was stuck with only five maps, now that number grows to six. Without further ado here's everything in patch 2.08.
What is the new Valorant Map?
We saw numerous teasers over the past week for the next map in Valorant that will be called Breeze. Content creators and pro players had exclusive access to Breezeover the weekend to test it out.
You are now arriving at our Caribbean getaway, Breeze. Don't get too comfortable.

Open spaces and long range engagements await on Breeze, landing in Act III. pic.twitter.com/Mh6SzJOYpG

— VALORANT (@PlayVALORANT) April 23, 2021
By the looks of it, Breeze is a much more open map when compared to some of the old ones. It'll have two bomb sites, ropes and water.
Check out our full walkthrough of new #VALORANT map Breeze

First impressions? pic.twitter.com/1UncVLOAeU

— Valorant News (@ValorantUpdates) April 23, 2021
When does Episode 2 Act 3 start?
Episode 2 Act 3 begins today, April 27 with the arrival of the 2.08 update. Valorant's Episode 3 is set to come out in June.
Patch 2.08 marks the beginning of the final Act for Episode 2. Along with the new act, you'll find a brand-new Battle Pass loaded with things that you can grind out. Riot also released the Forsaken skins bundle.
Valorant 2.08 Official Patch Notes
Agent Updates
New agent? Well, not this time. Up until now, Riot always released a new agent with every new Act but now that's no longer the case. It looks like Agent 16 will have to wait until the next Episode.
Map Updates
Breeze
Breeze will launch alongside a Breeze-only Unrated queue that will remain active for two weeks.
More details on this queue can be found in the Competitive Updates section below.
Competitive Updates
Added a Breeze-only Unrated queue for those who want to grind our new map.
Breeze will also be available in the standard queues for Deathmatch, Spike Rush, and Escalation as well as Custom games.
This queue will only be active for two weeks.During this two week period, Breeze will not be available in the standard Unrated or Competitive queues. Following this period, the Breeze-only queue will be disabled and Breeze will then become available in the existing Unrated and Competitive queues.
Reminder! This is the last Act to work for your Episode 2 Rank Reward, awarded after the end of Act III
READ MORE:
Game System Updates
Coach slots have been added to Tournament Mode Custom Games
Coach slots Current Functionality: Coaches can spectate Tournament Mode games and are locked to observing the team chosen in the custom game lobby.
Coaches cannot use Map Pings, Team Chat, or Voice Chat in-game.
Coaches can use All Chat and Party Chat to allow for cases where they may need to communicate with a Tournament Moderator.
Coaches can pause a match in cases where that functionality is allowed to players.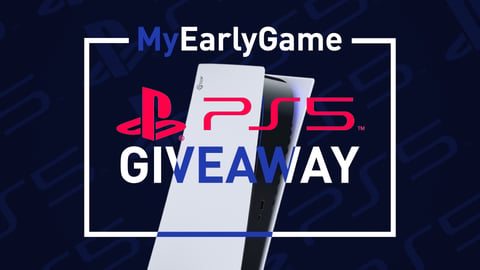 Quality of Life
HRTF
We've heard your requests (and where they came from)! Weapon drop sounds have been added to HRTF.
Social Updates
Reporter Feedback has been added into the game.
Those of you who make reports against disruptive players that get actioned on will now be notified. Thanks for helping make VALORANT a better place for everyone and keep those reports coming
Warnings are now enabled for first-offenders who need to be reminded of the in-game code of conduct. No excuses for bad behavior now!
Wild Rift players will now appear on the social panel
Bug Fixes
Agents
Fixed Killjoy's Turret and Alarmbot icons disappearing when disabled
Fixed Astra and Brimstone's smokes from blocking flashes even when you are not fully inside them
Fixed Viper's Toxic Screen going longer than intended when it passed through the teleporter on Bind
Fixed Viper's Poison Cloud pickup distance being 200 instead of the intended 400
Improved performance of Astra's Nebula VFX on low settings
Modes
Fixed a bug where, in Spike Rush, picking up the weapon upgrade orb with the Operator equipped would cause you to lose your Operator and receive nothing to replace it
Now, you will keep your Operator, and will be granted a random secondary slot weapon.
Competitive
Fixed a bug that was causing rank icons to disappear in Match History
Fixed a bug that was causing Act Rank badges to show up on map loading screens in non-competitive modes
That's about everything in the latest Valorant update. Was the 2.08 patch what you expected? Tell us on Facebook or Twitter!
READ MORE:
Register at MyEarlyGame to customize the content on our website and enter exclusive giveaways!