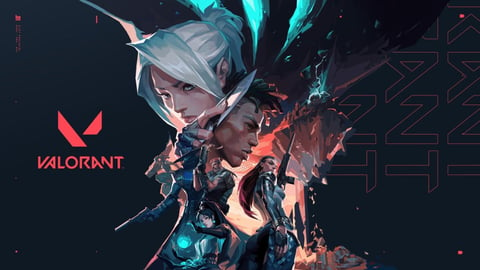 We're ahead of the release of the new Valorant Act, coming with the new map, cosmetics, and lore! But how do we get access to all of this new Battle Pass content? You'll find out later in this article!
Ever wondered why all those Episodes and Acts are such a big deal for Valorant players? Well, Battle Passes have become an integral part of many free online games. It's an excellent income option for game developers and one of the motivations for players to spend hours and hours grinding the game. Today, you'll learn how to get the Valorant Battle Pass, how long does it last, what's its price, and most importantly — is it even worth it?

Valorant Battle Pass: The Basics
Let's start with what Episodes and Acts even are. Valorant relies heavily on lore, and the Episodes set the theme for what happens in the game. For example, Episode 3 tells the story of the war between two parallel worlds, so most of the game content is based around that. And Acts are basically the Battle Passes! So, every time you hear that a "new Act is coming to the game" (which happens once every two and a half months), it means the release of a new Valorant Battle Pass. Acts contain about 50 in-game cosmetics that more or less match the theme of the Episode.
Valorant Acts come with 50 levels (called Tiers) that require you to earn a specific amount of XP. Of course, the later the Tier, the more XP you'll have to get to complete it. Once you get the required amount of XP, you unlock a reward in the form of Radianite Points or some in-game cosmetic.
Valorant Battle Pass: Cost & Rewards
Technically, Valorant Battle Passes are free, but practically, you'll have to spend 1000 Valorant Points (about $10) to unlock their full potential. Sure, in the free version of the Valorant Act, you usually get a minimum of 10 free cosmetics for completing the Battle Pass, which sounds pretty good, right? How about getting 5 times more for just 1000 Valorant Points? Moreover, if you manage to finish the entire Battle Pass, it will provide you with skins for almost every weapon in the game. Valorant Battle Pass Rewards include:
Weapon Skins
Gun Buddies
Radianite Points
Player Cards
Titles
Sprays
Note that when a particular Valorant Act ends, you lose any possibility of getting rewards from it, as the Battle Pass cosmetics never appear in the Valorant Store.
Is Valorant Battle Pass Worth It?

Overall, Battle Passes are some of the best deals you can get in Valorant. Even if you only finish the first Tier, you have a chance to get a nice skin for only 1000 Valorant Points! According to statistics from previous Acts, to guarantee completing the entire Battle Pass, you'll need to spend 21 hours per week playing and focus on maximizing XP from missions. That sounds like a challenge, but keep in mind that even if you complete your Act to only Tier 25, you'll probably get rewards like:
7 Weapon Skins
4 Gun Buddies
80 Radianite Points
6 Player Cards
2 Titles
7 Sprays
And all that for just 1000 Valorant Points ($10)! So yes, it's definitely worth its price.
Another #Valorant Giveaway!!! This time all you have to do is:

- Join our Discord https://t.co/EsfhN5etb5
- Like this post
- Retweet this post

The Giveaway ends in 4 days. We will announce and contact the winners through Discord. Good luck! pic.twitter.com/j5eS6xukxc

— EarlyGame (@earlygamegg) September 3, 2021
Stay up to date with all the Valorant news by following our Valorant section. Make sure to also join MyEarlyGame for content customization, community tournaments, and exclusive giveaways!