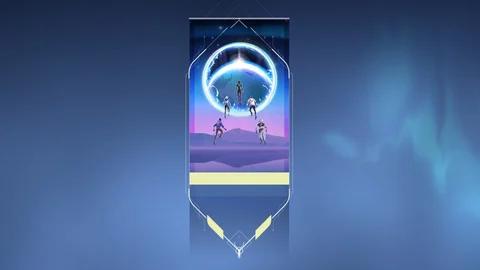 Riot Games have released a brand-new lore cinematic and with it a free gift for all players - the Duality Player Card. Here's all you need to know and how to get the time-limited item!
Valorant is currently in its Episode 2 Act 3 and in just a few weeks Riot Games will be releasing a new act. According to the in-game Battle Pass the end date for Episode 2 Act 3 is set for June 21. This means we can expect the start of Episode 3 on June 22. That is unless Riot decide to make some sort of unexpected delay.
June 8 Update
Forget claiming the Duality Player card. Due to the slow process and many players experiencing issues with the redemption process Riot decided to just add the Duality Player card to everyone's inventory.
Due to the issues with our code redemption process, we're granting all players the Duality player card! You should see the card appear in your inventory soon. ICYMI, take a look at the Duality cinematic and dive deeper into the lore of VALORANT: https://t.co/U07uVbAWfz

— VALORANT (@PlayVALORANT) June 7, 2021
That's one way to solve it!
The Duality Lore Cinematic
Riot surprised Valorant fans with a lore cinematic that went live yesterday during the Stage 2 Masters Reykjavik. Duality is the latest entry in a series that tries to expand Valorant's world, but maybe it raises more questions than it actually answers. You can check the full video below.
Valorant's lore is something we don't know a whole lot about yet but Riot are slowly expanding the universe. The latest cinematic, Duality, reveals that there's a parallel planet and each of the agents will have to face their alternate version. Now where have we seen that before?
How to Claim the Duality Player Card for Free
Along with the new video, Riot Games released the Duality Player Card. The best part? You can claim it for absolutely free! There's a catch though, it's only available for 48 hours, so just go get it. Here's how to claim the Duality Player Card:
Log in with your Riot Games account
Go to the Redeem page on the official Valorant website
Enter the code "YTILAUD"
If you're having issues opening the Redeem page, you're not alone. Numerous players reported that they can't reach the site at all and that's probably due to the heavy traffic.
Riot Removes the Time Limit
Since everyone was so eager to claim the free Duality Player Card, the Valorant servers got overloaded. This resulted in frustration and many players were worried they won't be able to get the Duality Player Card. As a result, Riot Games decided to remove the time limit altogether.
We know a lot of you have been trying to claim your free Duality Player Card. We're working with our partners to stabilize the code redemption tool as we continue to experience a high volume of traffic. We'll be removing the time limit and expiration on the code.

— VALORANT (@PlayVALORANT) May 31, 2021
There's still one problem. Players are now experiencing the "you have reached your maximum entries for this code" error when trying to input the code. Unfortunately, there's nothing you can do on your end, and it'll be up to Riot to clear it up. Even days after the initial release of the card some players are still having trouble reaching the page. Others are stuck after entering the code.
If you've already tried to redeem the card and it didn't work, sit tight. We're working on getting it to your account

— VALORANT (@PlayVALORANT) June 3, 2021
Did you already get the Duality Player Card? Tell us on Facebook or Twitter!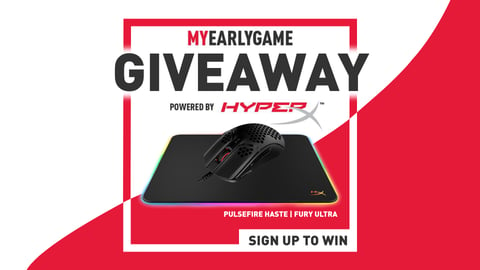 Register at MyEarlyGame to customize the content on our website and enter exclusive giveaways. For more Valorant news check our Valorant section!