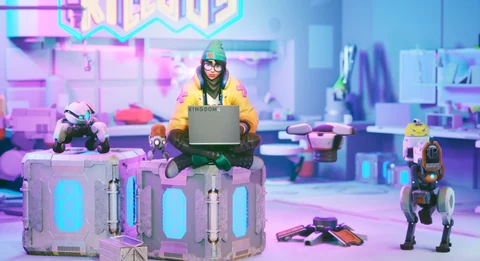 Valorant will soon be getting a PBE aka a Public Beta Environment. The only question is, why did it take Riot so long? Here are all the details.
Valorant is over a year old, and you'd be surprised to know that the game still doesn't have a beta server. Thankfully, it's about to get one real soon. Riot Games revealed their plans for a PBE with an official blog post.
What's a PBE?
A PBE or Public Beta Environment is a dedicated, separate server that allows developers to test upcoming patches with the help of the community. This allows Riot Games to fix any bugs before the patch is released to the rest of the world. Having a PBE for Valorant will clear a lot of the bugs and errors that usually come with a new patch. Here's Riot's official take on it:
Simply put, our bi-weekly patch cadence could use some extra help to identify bugs and evaluate stability before we lockdown what stays and goes into our patches. This includes Agent and weapon balance, game systems, competitive, and the other updates that are usually captured in our Patch Notes.
The Valorant PBE Won't Be 24/7
Sadly, the Valorant PBE won't be available at all times, but only the weekend before a new patch. The chosen testers will be able to jump in, test the new update, and report the bugs to the Valorant PBE subreddit. Then get out?
A VALORANT test environment-known as the PBE-will open to a limited number of VALORANT accounts.
Read more about how it will work and how to apply in our post. https://t.co/qn6GF8g5as pic.twitter.com/kZ4OEoOAyL

— VALORANT (@PlayVALORANT) June 17, 2021
How Do I Sign Up for the Valorant PBE?
Oh, you want to join the Valorant PBE? Chances are, you won't be able to, since Riot will only be allowing players from the North American region to join PBE. At least for now. Other than that, you'll need to have no bans or restrictions on your account. Even if you meet the requirements, that's still no guarantee you'll be chosen. If, after all, you manage to join the PBE, tread lightly, because Riot won't give you a separate PBE account:
Also, joining the PBE does not create a PBE-only account! You'll be using your current VALORANT account to log in, so be sure to sign up using the account you want to use. This means if you're banned on the PBE, you'll also be banned on Live, and vice versa.
If you want to give it a shot, visit the official Valorant PBE registration page. Follow these steps to make it all easier:
Go to the PBE sign-up page
Log in to your Valorant account (NA only for now)

Click on "Download" to get the PBE client
Verify your date of birth
Install the client
Sign in to the Valorant PBE
Valorant PBE Release Date
The Valorant PBE will officially start on July 9. Will you be joining the Valorant PBE initiative? Tell us on Facebook or Twitter!
Register at MyEarlyGame to customize the content on our website and enter exclusive giveaways. For more Valorant news, check our Valorant section.