Did you ever wonder how the hottest girl agents in Valorant look like? Luckily, we made a ranking, so let's go!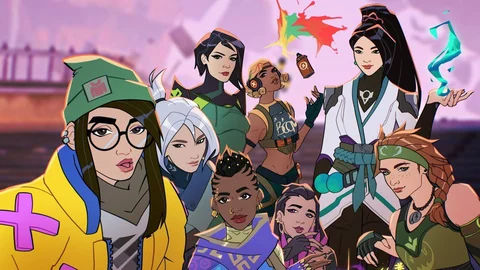 In Valorant, agents are primarily utilized for gameplay. However, it's worth noting that certain agents, particularly the female ones, possess an undeniable charm and appeal. That's why we're going to explore the most attractive female characters in Valorant!
Valorant: Hottest Girl Agents Ranking
6. Killjoy
Let's begin our exploration of the most captivating female characters in Valorant with Killjoy. Hailing from Germany, Killjoy exudes an irresistible allure with her hipster style.
If you want to have more possibilities in Valorant, maybe you should check out some Valorant Gift Cards. They make everything possible!
Her social media presence, where she showcases her adorable side in various cafés, only adds to her charm. However, what truly enthralled players about Killjoy is her intricate connection with Raze in the rich lore of Valorant.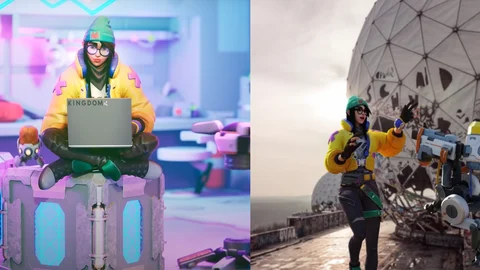 5. Neon
Neon embodies the flawless blend of cuteness and allure, captivating players from the moment she was introduced. Her arrival sparked instant excitement, leading to a surge of fanart and fanfiction dedicated to her.
If you want to grind in Valorant even more, perhaps you should give the Valorant Custom Keycaps a change. They look outstanding!
When you combine Neon's irresistible charm with her outgoing personality, you create a potent combination that solidifies her status as one of the most desirable female characters in Valorant. However, beneath her adorable exterior, Neon's story holds complexities that go beyond her sheer attractiveness.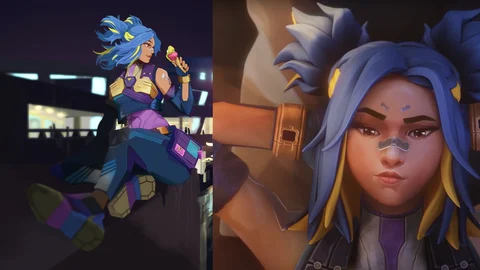 4. Reyna
While Reyna may not possess the same level of cuteness as Neon, her allure lies in her commanding personality. Locking eyes with Reyna is enough to sense the palpable tension emanating from her dominant presence. As a result, numerous players have expressed their appreciation for Reyna through fanart, further cementing her status as one of the hottest agents in Valorant.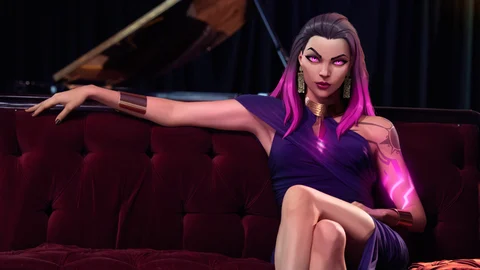 3. Sage
Moving on, let's explore an agent who has managed to captivate the entire player base with her irresistible appeal: Sage. With her enticing looks and stylish demeanor, Sage already possesses an inherent allure. However, when you consider her supportive character, she becomes an immediate fan favorite. The player community has shown their admiration for Sage through a plethora of fanfiction and fanart, celebrating her as a hot, sexy, and cute character.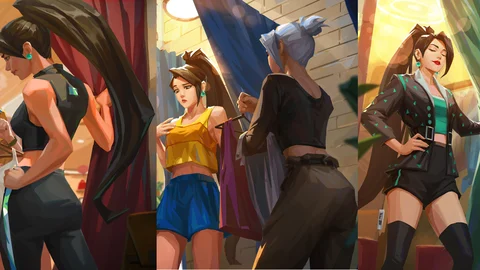 2. Viper
Similar to Reyna, Viper's commanding persona and irresistible attractiveness have sent the entire player base into a frenzy! When discussing the hottest girls in Valorant, Viper's name is bound to be mentioned. Her alluring presence is so powerful that if a third-person perspective were available in Valorant, rest assured that everyone would go for it just to bask in Viper's incredible allure while playing.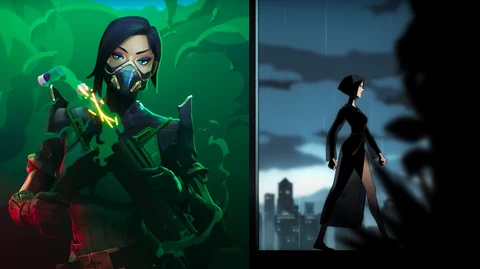 1. Jett
Finally, let's turn our attention to Jett, the last agent on our list of sizzling and captivating characters. Just a single gaze into her eyes is enough to be entranced by her sheer hotness! Jett's irresistible appeal stems from the perfect fusion of her character traits and physical appearance, much like the previously mentioned agents. Ever since her introduction in the first cinematic, Jett swiftly soared to become a beloved favorite among fans. With all these factors combined, Jett undeniably secures a spot as one of, if not the hottest agent in the world of Valorant.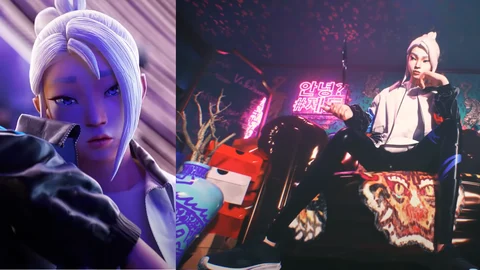 This was our ranking for the hottest girl agents in Valorant. What do you think of this ranking?
Have you seen the hidden LOL references in Valorant yet?
This article contains affiliate links which are marked with [shopping symbol]. These links can provide a small commission for us under certain conditions. This never affects the products price for you.