Error codes are annoying. Luckily, there are a few simple solutions for the Van-81 error!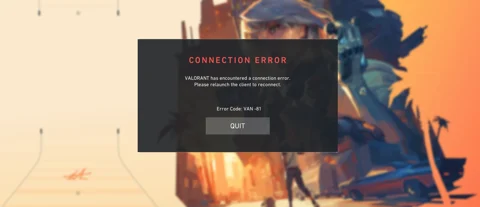 Error codes serve as a means for Valorant to help us identify issues with our launcher or game and find solutions swiftly. Each error is distinct, resulting from different problems. Fortunately, this one shouldn't pose much difficulty, so let's address it.
Understanding the VAN-81 Error Code in Valorant
VAN 81 denotes a connection error, indicating an issue preventing your launcher from initiating the game properly. The root cause is likely a problem with the Riot Vanguard system, an integral part of the launch system that affects the game's connection.
To ensure smooth game launch, the following prerequisites must be met:
A stable and uninterrupted internet connection
No firewall restrictions blocking the launcher and Riot Vanguard
Proper functioning and uninterrupted launch of Riot Vanguard
My VALORANT has had insane connection issues.

I get VAN-81 Error every time the game launches.

My teammates/enemy names are blank and not loading, and comms don't work either.

I can't see my match history without restarting every game with hella lag

Help? @RiotSupport

— NRG willius (@will1us) June 23, 2023
Resolving the VAN-81 Error Code
Now that we have identified the cause, let's explore potential solutions to eliminate this error code.
Perform a Full Restart of the Game, Vanguard, and Launcher
The first step for troubleshooting any error code is a simple restart of the game. In more than 60% of cases, a restart resolves the issue. If a regular restart fails, you may need to close specific processes and relaunch the game.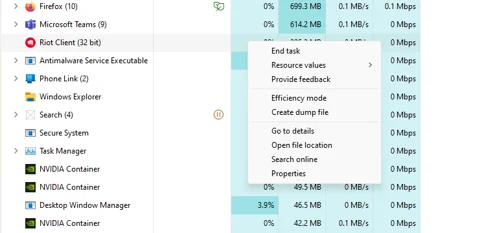 To do this:
Open the Task Manager (CTRL+ALT+DELETE) and navigate to the "Processes" tab
Scroll through the processes and locate any Riot-related processes
Right-click on a process and select "End Task"
Repeat this for each Riot process
Once completed, manually relaunch the game
Restart Riot Vanguard
If Vanguard is experiencing issues, it will prevent the game from launching. To address this, you need to manually close Riot Vanguard through the Task Manager, similar to the process described above, and then restart your computer.
After restarting your computer, relaunch the game, and Riot Vanguard will be restarted successfully. Note that once you close Riot Vanguard, the only way to relaunch it is by restarting your system.
Whitelist Riot Processes in Your Firewall
Although this issue rarely occurs, it can still impede your game launch. Upon initially installing the game, Windows may prompt you to allow Riot programs through your firewall. If you did not grant permission, Riot Client won't have internet access and will not function properly.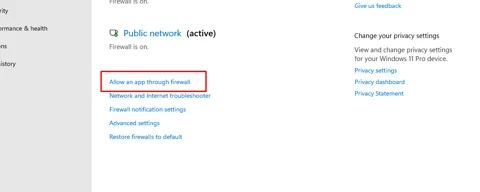 To whitelist Riot processes:
Press the Windows Key + S
Type "Firewall" and press Enter
Click on "Allow an app through Firewall"
Check if Riot Client is listed and enabled
Check for Valorant as well
Complete the process
After completing these steps, restart your computer and relaunch the game.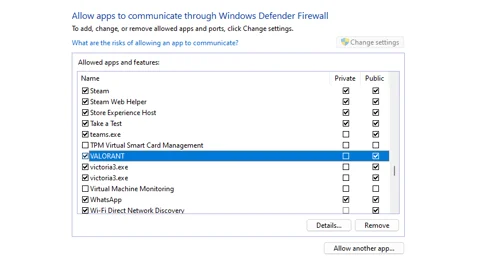 Reinstall Valorant and Vanguard
As a last resort, this solution requires the most time. To reinstall Valorant, you must first uninstall it. Once completed, relaunch the game, and you should be ready to climb the ranks.
Despite the occurring error codes and bugs, there are some features from video games that could be useful in real life.
This article contains affiliate links which are marked with [shopping symbol]. These links can provide a small commission for us under certain conditions. This never affects the products price for you.