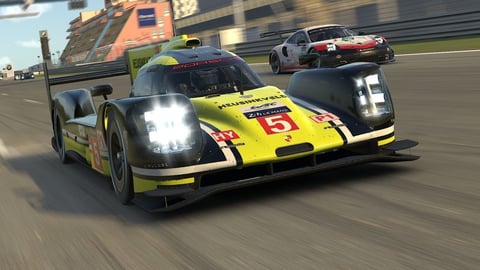 The engines start, sparks fly as drivers fight for every millimeter on the track and ultimately, a few hundredths of a second separate the victor and the loser. The excitement of sim racing is hard to beat. Perhaps the most realistic racing simulation out there is called iRacing. Let's find out what makes it special!

What is iRacing?
In 2008 the PC racing simulator iRacing was released and was supposed to put everything that had been seen before in terms of realism in the shade. Normally, sims offer an extensive single-player campaign and an online multiplayer, but not iRacing. This game is all about intense and fair races against drivers from all over the world. The racer relies solely on an online multiplayer mode.
Thus was born a racing game that is much more a massively multiplayer online racing community than a classic racer. All drivers are divided based on vehicle class, skill and region. The allocation of the races is done accordingly.
The races also run differently than what you are used to: instead of joining a lobby and getting started as usual, the 15-60-minute events in iRacing take place at fixed times. Some of them take place hourly, some every two hours and so on. The iRacing planner provides an excellent overview for newcomers and profiles.

How much does iRacing cost and what is included in the price?
iRacing also differs from classic racing games in its payment model. Instead of a one-time fee, the sim relies on a subscription model. A one-month test membership costs $13 while a one-year subscription costs a whopping $110! Those who sign up for a new subscription receive a one-time discount of 50%.
The bad news is that regardless of the subscription model you choose, not all content is included. The subscriptions only include 18 different vehicles and 18 race tracks.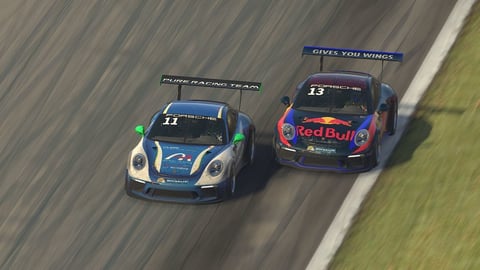 All other vehicles and tracks have to be purchased separately in the store. The price is $12 for new cars and $15 dollars for new tracks. There are various discounts but it's really not a cheap gaming hobby.
All in all, iRacing contains over 80 licensed racing cars of various categories which can be driven on over 80 courses around the world. The racetracks have 230 layouts, so you get plenty of variety.

What makes iRacing so special?
iRacing has the claim to represent real racing as realistically as possible and that starts with the name. There are no nicknames here, you drive under your real name. Fairplay is a mandatory requirement in iRacing. If you constantly ram other drivers off the track, you will be forced to take a break. The so-called "safety rating" is also important in order to advance in the license classes.
Every driver starts in iRacing in the same car class and has to work their way up to be able to drive better, faster cars. In every race, you collect Incident Points (incs) for misdemeanors – 17 of those will get you disqualified.
Since iRacing is a season-long event, the safety rating at the end of a championship is one of the factors that determine whether or not you can obtain a higher license. Bit by bit, you work your way up from smaller cars like the Mazda MX-5 Cup to GT racing cars like the Mercedes-AMG GT3 and even Formula 1 racing cars.

Unique driving experience and technology
The safety rating alone sets iRacing apart from many a competitor, but the game follows the claim up to depict real racing as realistically as possible on the track as well. Tires need to be warmed up, the racing cars need to be adapted to the corresponding track with a setup. On the track or in the pit, you'll feel like a real racer with iRacing.
From a technical point of view, iRacing is also very impressive even if it can't quite keep up with the great classic racing simulations. The car models and tracks are convincing, with slick graphics and the detailed damage model is unrivaled, though, so there's plenty to be pleased about.
It's fair to say that iRacing is not a racing game for everyone. If you plan to enter sim racing for the first time, you will find titles that are much easier and above all – cheaper. That being said, iRacing is the first choice for anyone that strives for that real-life racing experience.
The #RaceForGood charity event is a good way to get introduced to what iRacing is first-hand. And if you like racers in general, check out our eRacing section!