If you're wondering how to get free skins in Fortnite and if there are any free skins at all right now, then you've come to the right place.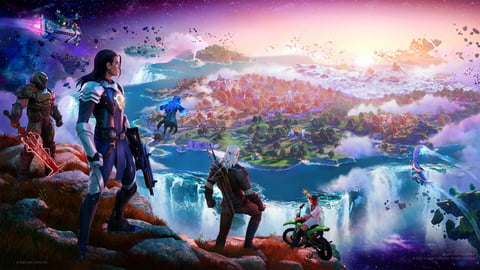 Epic Games always comes up with something: live events, crossovers, items and skins... Yes, they touch their own advertising drum again and again - and always with success. Especially when it comes to skins, the community gets pricked. Of course, we know that owning specific or rare skins does not improve in-game performance. But it's often more fun to walk around with them. Sometimes players spend several hundred euros in the item shop just to expand their own collection!
The only question is: Can you get certain skins for free? In fact, there are quite a few ways to reduce your spending, at least in the item shop. Below we have all the free skins for you that are currently in Fortnite in February 2023 and show you how to get free skins in general.
Free Fortnite skins: How To Get
Free skins through events
This is probably the easiest way to get free skins. Fortnite likes to give away skins to players on special occasions like Christmas or his birthday. You often have to complete a few challenges first to get the free cosmetics, but it's worth it!
Free skins through the Battle Pass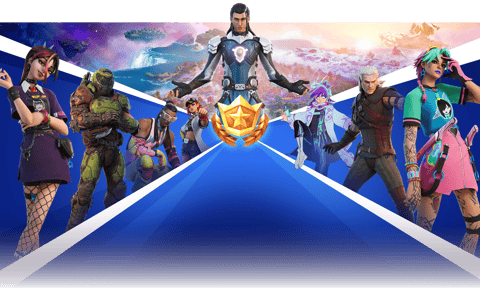 First off, players who choose to invest in the Battle Pass system can progress and unlock some very special outfits just by playing the game. Nothing easier than that, right? As XP is gained with this system, one advances to new ranks that offer new rewards.
Not only that, each new season of competitive play brings new items to unlock, so there's always something new. Furthermore, during the Battle Pass you get V-Bucks again at different levels, which you can put back into the following Battle Pass. It is theoretically possible to unlock an infinite number of skins and items with a one-time purchase. All you have to do is invest 950 V-Bucks once and then just grind!

Free skins through tournaments
From time to time, Fortnite holds tournaments where the best Fortnite players can win a free outfit. Often these tournaments are linked to crossovers to specifically promote them.

It's best to check the Fortnite Competitive section from time to time to stay up to date here.

Free Twitch Prime Skins
In the past, Twitch Prime has always given you the opportunity to get hold of exclusive skins.
It was also enough to redeem the 30-day free trial to be able to include the bundles in the locker. Unfortunately, this Twitch Prime Loot is currently unavailable. However, we are sure that a new package will be released soon.
Free PlayStation Plus skins
As long as you are a Playstation Plus subscriber, you can purchase the Playstation Plus skin. This is always available for a period of time before being exchanged for a new skin. Currently this is the Jun-Hwan outfit. Full instructions on how to get it are here.
Skins via console bundles
The big console manufacturers are also convinced of the success of Fortnite and will try to convince you their platform is the best way to play the battle royale going one step further and offering special bundles of their products. These usually contain skins and V-Bucks, but sometimes also additional items. So if you plan to buy some of these products anyway, you should make sure to take the free loot with you. Mainly because these cosmetics are worth a bunch of money after a while. Unfortunately, there are currently no Fortnite console bundles on the market.
Other free bundles
Fortnite is not only playable on consoles, but also on mobile phones. Even if the Apple owners currently have to do without Fortnite due to the legal dispute with Epic. For example, when you bought the Samsung Galaxy Note 9 or Tablet S4, you got the rare and popular Galaxy Skin for free!
And even with the purchase of a GeForce GTX 16 or 10 series graphics card, you received the Counterattack Bundle and 2,000 V-Bucks in Fortnite. As soon as the corresponding bundles are available again, you will read it here with us.
Free V-Bucks from Save the World
There is one last way to get free skins. By earning V-Bucks to exchange them for skins in the shop. In the PvE campaign "Save the World" you can earn V-Bucks completely for free. However, you have to pay a price of 15.99 euros for the game, but you get the following cosmetics in addition to the game:
Outfit Colby
Teth-R 128 back accessory
Pickaxe Thrash R Grips
If you're an avid Battle Pass buyer, it can really be worth it. After all, the purchase price is already cheaper than two Battle Pass packages and you also get a full game. In the future, "Fortnite: Save the World", just like "Fortnite: Battle Royale", will also be playable for free. It remains to be seen whether V-Bucks can still be earned in this mode.

This article contains affiliate links which are marked with [shopping symbol]. These links can provide a small commission for us under certain conditions. This never affects the products price for you.