No matter what you read on the internet or elsewhere, there are no miracle ways for getting free V-Bucks for Fortnite. But in reality, there are two fairly easy ways to get them without having to pull out your bank card or ask your parents to use it.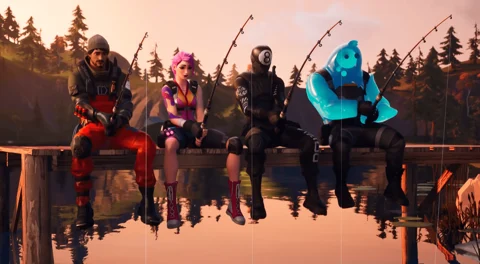 If you've been playing Fortnite for a while, you've probably already wondered if there are easy and free ways to get V-Bucks. So even though there are no miracles in this regard and contrary to what some people would have you believe, we're going to show you two easy ways to get V-Bucks without paying a single cent out of your pocket.
Play Fortnite To Gain V-Bucks
No matter which game mode you are in, Battle Royale, Creative or Zero Build, you will get EXP while playing, which will make you level up in your Battle Pass and thus get V-Bucks totally free.
The Battle Pass system allows you to get free rewards even if you haven't paid for the full version for 950 V-Bucks. As soon as you can, get all the V-Bucks you can in the free Battle Pass. After a while, you'll be able to buy the full version of the Battle Pass and then get even more V-Bucks to buy all the skins you want, while saving enough virtual money to get the Battle Pass for the next season.
Use Fortnite's Save The World Mode

We hope you haven't forgotten about Fortnite's Save The World mode. Because if you bought this game before June 29, 2020, you are considered a Founder and can get free V-Bucks every day you log into the game mode. Not to mention the challenges you can complete to get even more. And if you do it every day, you can get up to 1,500 V-Bucks per month, which is quite a lot.
However, if you are not a Founder and are not interested in Save The World, then there is probably no point in you buying the game.
These are the only two ways to get free V-Bucks. Don't be fooled by misleading advertisements that would have you earn V-Bucks for nothing in return.