Prime Gaming give out free bundles for Warzone 2.0 and Modern Warfare 2 every month. Here's a rundown on how to claim the loot, where you need to go and what rewards you can gain.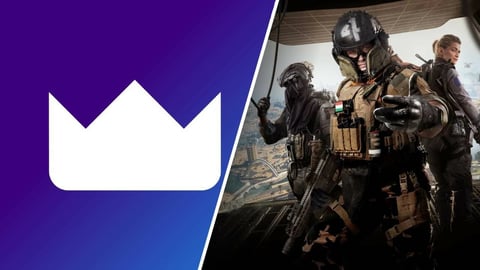 Are you an Amazon Prime member? Do you play Warzone 2.0 or Modern Warfare 2? Of course, you do! Otherwise, it would be a bit bizarre that you ended up here… Anyway, here's the great news: every month, Amazon Prime gives away tons of free in-game content for their members to redeem in their favorite games. It's super easy to set up, and once you've connected your account, you can check back here each month to see if the bundles are worth it.
In this article, we're going to show you what's up for grabs this month, how to link your accounts and how to claim the rewards.
When are the Prime Rewards for January 2023 coming?
The latest Prime Gaming bundle for Warzone 2.0 and Modern Warfare 2 has been available on Prime Gaming since mid-December and will be available until January 16, 2023. During the Warzone 1 cycle, bundles were available for pretty much exactly one month, so we expect the Warzone 2.0 & Modern Warfare 2 Prime Gaming Bundle for January to be released some time around the mid to end of January.
Warzone 2.0 & MW2 Prime Rewards for December 2022
There is one Prime Gaming bundle currently available for Warzone 2.0 and Modern Warfare 2 in December 2022: the Showdown Bundle. Follow this link to claim it.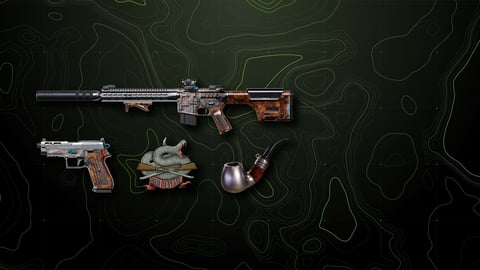 Showdown Bundle
This bundle includes:
"Twenty Paces" FTAC Recon Blueprint
"Cold Steel" P890 Blueprint
"Revenge" Sticker
"Smoke Time" Weapon Charm
When Does The Prime Gaming Promotion End?
The current bundle can be claimed until January 16, 2023. Usually, the bundles change every month, but since the Showdown bundle is the first Warzone 2.0 & Modern Warfare 2 Prime Gaming bundle, we will have to wait and see, if they stick to this schedule.
How To Link Your Amazon Prime & Call of Duty Account?
To be able to receive free Warzone 2.0 and Modern Warfare 2 bundles, you'll have to connect your Call of Duty account to your Amazon Prime account. To do this, you will obviously need an Amazon Prime account. A normal Amazon account will not work, unfortunately. But hey, they do give out lots of rewards via Prime Gaming, so maybe it's worth it?

Then, you need to link the Amazon Prime account with the Call of Duty account. Don't worry, it's super easy, just follow these steps:

Follow this Link to the Call of Duty Prime Gaming site.
Sign in to your Amazon Prime account.
Once you've signed in, you'll be redirected to a sign-in for your Call of Duty account. Make sure it's the right one, since you'll be getting in-game rewards automatically sent to that one account.
Then you'll be redirected back to Prime Gaming, where you can start claiming your prime bundles.
How To Claim Warzone Bundles With Prime Gaming?
Once your Amazon Prime and Call of Duty accounts have been linked, it's very easy to begin claiming bundles from the Prime Gaming site. Just follow these steps:

Go to the official Call of Duty Prime Gaming page
Make sure you're signed in to your Prime Account – otherwise this whole process won't work
Click on the bundle you want, and in the pop-up, press 'claim' for this month's bundles
Log in to your game and go into the store tab on the top right
Tab across to your "Vault" and you'll find your bundles
That's it. In about 5 minutes or less, you will have been able to claim some tasty blueprints for your favorite Battle Royale.
Does Prime Gaming Exist for Other Games?
Yes, it does – Prime Gaming offer in-game content for League of Legends, Valorant, Battlefield, and so much more! They even offer complete games from time to time. So we can't recommend checking out Prime Gaming enough if you're already a Prime member.

Gosh, that was so easy, wasn't it? Almost as easy as getting a Warzone 2.0 dubs with this crazy RPK loadout...
What's new in Warzone 2.0?
This article contains affiliate links which are marked with [shopping symbol]. These links can provide a small commission for us under certain conditions. This never affects the products price for you.