Call of Duty's big Season 4 Reloaded update will introduce a crossover with The Boys. Let's take a look at the new operators and more.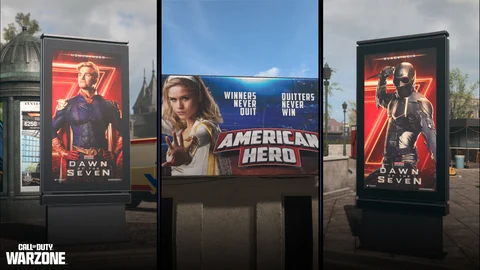 Prepare for an epic crossover as Call of Duty and the famous Amazon show "The Boys" join forces in an exciting collaboration set to debut with the upcoming Season 4: Reloaded update on July 12. This highly-anticipated collaboration was first revealed in the official Season 4 trailer for Call of Duty, and shortly thereafter confirmed by the official Twitter account of "The Boys."
Warzone 2.0 x The Boys: All Operators

Season 4 Reloaded will bring three characters from The Boys to Call of Duty. All of them will be available for 2,400 CP in the in-game shop and only be available for a short time:
Starlight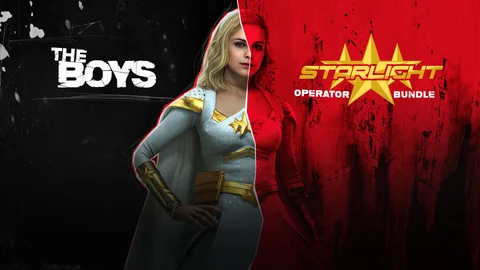 Starlight will kick off the event and be available on July 12 for 2,400 CP.

Starlight trades in her powers for three Tracer Weapon Blueprints with Dismemberment built for short- to midrange combat — the "Des Moines Defender" Assault Rifle, the Pro-Tuned "World Saver" SMG, and the "Blinding Light" Sidearm — unless it's a Finishing Move. In that case, it would be time for some "Necessary Evil," which is perfect to put an exclamation point on a successful close-range engagement.
Homelander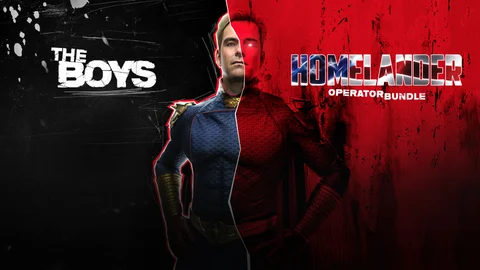 Homelander will be available on July 16 for 2,400 CP.
The Boys: Homelander Bundle, priced at 2,400 COD Points, includes "the only man in the sky," Homelander. He comes with an absolutely wicked "Laser Everyone" Finishing Move, as well as three Tracer Weapon Blueprints with Dismemberment:

The first is the "Bravado" Assault Rifle, the second is the Pro-Tuned "Vought Issue" Assault Rifle, and the third is the Pro-Tuned "Superiority Complex" SMG. With those powers combined, any Operator can be super-scary anywhere from close to medium range and look the part of Homelander by playing as him.
Black Noir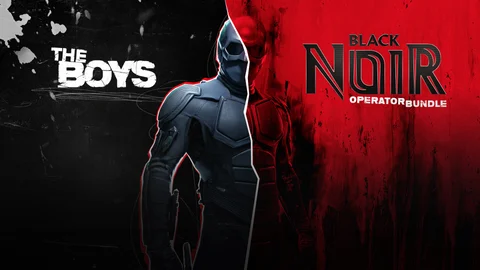 Black Noir is the last one to join on July 20 for 2,400 CP.
The Boys: Black Noir Bundle, priced at 2,400 COD Points, includes the Operator that was once Homelander's best friend. Now Black Noir is ready to silence anyone standing in his path to victory.

If you want to get the Billy Butcher Operator Skin, make sure to get some CoD Points! They make your dreams come true!
Warzone 2.0 x The Boys: Temp V Field Upgrade

The crossover will also introduce a new field upgrade: Temp V. This new field upgrade is kinda crazy since it will randomly grant you one of four superpowers.
If a player activates the field upgrade, he will randomly get one of these powers and he can then activate it whenever he wishes. When a player dies or picks up another field upgrade, Temp V is lost.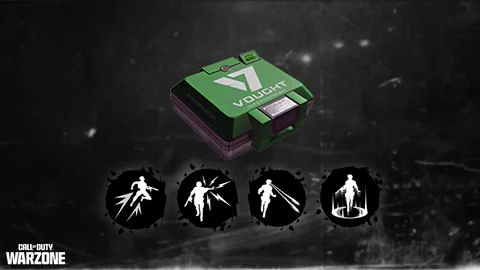 You can get one of the following superpowers:

Charge Jump: Operators who love fast movement techniques — or maybe remember a Haunting or two —know how much a Charge Jump propels them across the map in leaps and bounds. Just like Queen Maeve, an Operator doesn't suffer any fall damage when they land from a Charge Jump; in fact they deal splash damage to anyone or anything within a short radius of the Operator's landing spot.
Electric Shockwave: To put it simply, "electricity goes in, blast comes out." This shockwave sends a powerful electrical explosion that injures Operators and AI Combatants, as well as destroys vehicles and equipment. Think of this as a super-EMP that – like the other abilities – can help turn the tide of teamfights.
Laser Vision: Upon activation, an Operator levitates and fires a laser beam that sears through enemy targets in whatever direction they are looking. It's just like one of many powers that Homelander has, but it does leave the user open to backfire.
Teleport: Forget normal on-foot navigation throughout Vondel; Teleport warps an Operator upward, which is extremely helpful when trying to escape a fight or move to higher ground. And unlike when Hughie Campbell does it, your Operator Skin isn't affected in any way – no lost clothing, in other words – whenever this happens.
"The Boys" has gained a massive following for its unique blend of action, dark humor, and a dark and realistic portrayal of the superhero genre. Its inclusion in the world of Call of Duty presents an exciting opportunity for fans to experience their favorite characters and settings in a whole new interactive way. Well done and thank you very much, Call of Duty!

What do you think of this collab?

Have you heard of CoD 2023 yet?
This article contains affiliate links which are marked with [shopping symbol]. These links can provide a small commission for us under certain conditions. This never affects the products price for you.