CoD MW2 and Warzone 2 Season 6 will be the last season before Modern Warfare 3 is released. You can find everything you need to know about CoD Season 6 below, including the release date, the new weapons and maps and more.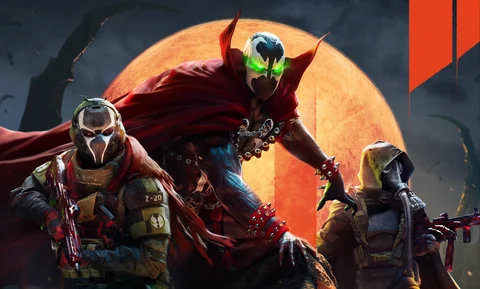 MW2 is nearing its end, with MW3 and Warzone 2 Year 2 fast approaching (check out the MW3 beta, you can play it a weekend early if you pre-order the PS5 edition). But we still have to get through Season 6 first, which is guaranteed to be ridiculous.

In this article, we will keep you up to date with everything you need to know about the next Modern Warfare 2 and Warzone season. Here you will find all the official and unofficial news about upcoming weapons, maps, operators and more.
If you're a newer player and you're just trying to build competitive loadouts right now, don't worry, we got you. Here's a link to the best guns in Warzone!

MW2 & Warzone 2 Season 6: Release Date

Modern Warfare 2 and Warzone 2: Season 6 will kick off on Wednesday, September 27, 2023, at 9 am PT (12 pm ET / 5 pm GMT / 6 pm CET). The release date is now confirmed. We expect that there will be a preload option as well, probably starting a couple of days before season release.
Sometimes we get Double XP events shortly after a new season starts:

MW2 & Warzone Season 6: Content
We don't have atraditional roadmap yet, but we have an official blog post on Season 6.
New Weapons
For Season 6, we will get four new weapons, and as usual two of them are available at launch via the Battle Pass. Four new weapons is quite a lot for one season, but it's what we've come to expect from Call of Duty in the last few years:

| | | |
| --- | --- | --- |
| Weapon | Release | Class |
| TR-76 Geist | Launch | Assault Rifle |
| ISO 9mm | Launch | SMG |
| Dual Kamas | Launch | Melee |
| DOOM Chainsaw | Mid-Season | Melee |
The last weapons of the cycle have a very low chance of being meta-worthy; the devs want your eyes focused on MW3, not MW2.

New Maps
Because we received Al Bagra Fortress as a standalone map in Season 5: Reloaded, we won't get a new Warzone map in Season 6, however, there will be new multiplayer maps.

As usual, we will get four new MW2 multiplayer maps, two 6v6 core maps and two smaller Gunfight maps:
La Casa (6v6, at launch)
Koro Village (6v6, at launch)
King (Gunfight, at launch)
Fight (Gunfight, at launch)
We will also get two map reskins for Halloween. With the mid-Season update, El Asilo and Embassy will get reskins to fit into the Halloween-theme.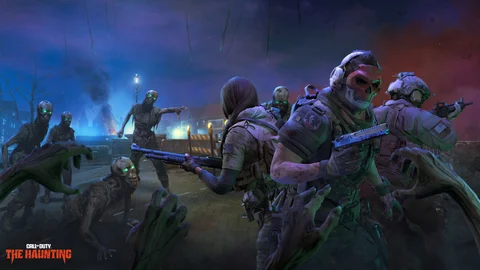 New Modes
There will of course be a Halloween event called The Haunting again, which (like the last three years) will bring Zombies on basically any map and also bring a few changes to other game modes as well:
Warzone
Operation Nightmare (Al Mazrah): Investigate anomalies and eliminate the "Most Wanted" Target, as well as any other hostiles
Vondead (Vondel): A demonic incantation by a sorceress has unleashed a zombie outbreak
Zombie Royale (Al Mazrah/Vondel): The same as last years Halloween-events, BR with Zombies and the ability to come back as a Zombie
Vondead Lockdown (Vondel): Lockdown under an ominous moonlit, night-time variant of Vondel
DMZ
No collapsing circle of gas, so it's perfect for obtaining intel, tracking down, and finally neutralizing monstrous entities from beyond this world
MW2
Haunting Domination: Scarecrow to act as a marker for each flag
Haunting Kill Confirmed/Grind: Skulls instead of dog tags
Haunting Drop Zone Drop Scares: Crates with a little surprise inside
Haunting Infected: Zombies swarm to Infected. Players who become infected will appear as The Haunting–themed Zombies.
Pretty awesome, even if it's entirely expected.
New Operators
The artwork for Season 6 already revealed at least two new Operators this season: Al Simmons and the superhero he transforms into, Spawn. Those will be the Battle Pass skins for level 0 and level 100.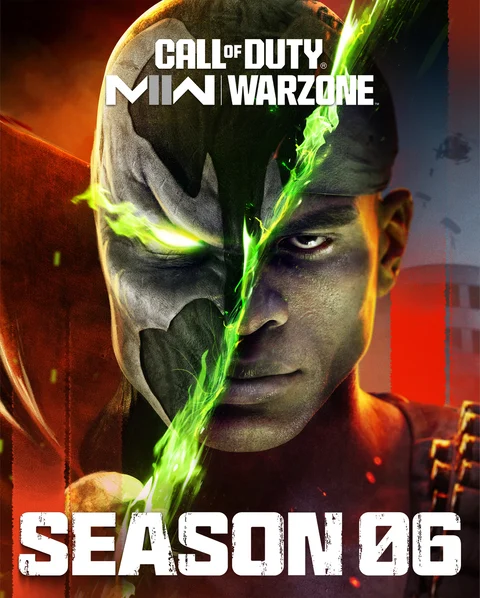 However, there will be a bunch more Operator skins in Season 6, all of which have a horror/halloween touch:

Burned Spawn (Al Simmons Skin)
Creepy Clown (Fender Skin)
Violator (König Skin)
Disruptor (Horangi Skin)
Soul Crusher (Vega Skin)
Nikto Spawn (Nikto Skin)

Inarius and Lilith (Diablo 4 characters)
Skeletor (villain of He-Man)
Ash Williams (Evil Dead protagonist)
Alucard (Dracula from Hellsing)
Gaia (Nova Skin)

MW2 & Warzone Season 6: Battle Pass
As is customary in Call of Duty, there will be a new Battle Pass in Season 6.
The premium version costs 1100 CP or around $10, but there is also the BlackCell Battle Pass Bundle for $30 which includes 20 Battle Pass Tokens to spend straight away (25 for PS-users), as well as some additional rewards.
It is also offered with cross-progression, meaning that you can level the Battle Pass in Warzone 2/DMZ or in Modern Warfare 2. As soon as Warzone Mobile will release in 2023, you will most likely be able to progress your Battle Pass there as well.
That's all we've got so far regarding the new season of Modern Warfare 2 and Warzone 2. Make sure to stop by again in the future, as we will keep this article updated with everything you need to know.
This article contains affiliate links which are marked with [shopping symbol]. These links can provide a small commission for us under certain conditions. This never affects the products price for you.