The new shooter XDefiant becomes more popular each day, even amongst CoD fans. Is this game going to dethrone Call of Duty? Here is everything you need to know!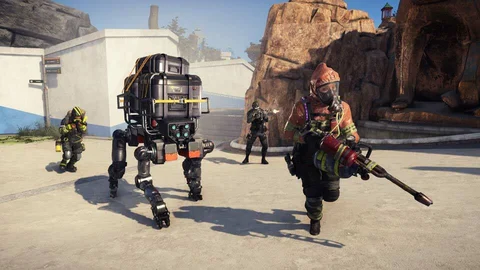 Season 3 of Call of Duty: Modern Warfare 2 and Warzone 2 is finally here! Fans were really excited for all the new features that were coming with the new Season 3 update.

Sadly, the never ending story of Call of Duty being criticized by their own community, actually starts a few days after the launch of Season 3. Pay2Win, movement hate (again…) and much more.

This is mainly the reason that another shooter game gains more and more popularity on the Internet. The game is called XDefiant and even Call of Duty fans are beginning to question whether XDefiant could really dethrone their so beloved Call of Duty.
What Is XDefiant?
Ubisoft is developing a new PvP shooter called XDefiant, which is still in early stages of development, but players who have tried out its closed beta claim it has the potential to rival Call of Duty.
XDefiant is a 6v6 that offers various game modes for an ultimate showdown, similar to Call of Duty's multiplayer PvP mode. Players can choose from five factions, including Division, Watch Dogs, Far Cry, Ghost Recon, and Splinter Cell, each with different abilities.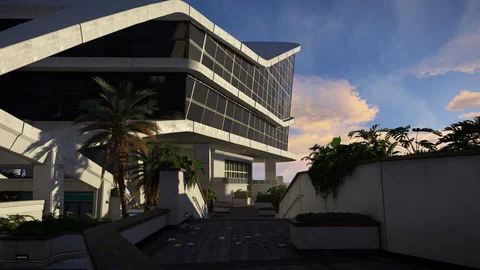 XDefiant features 14 arenas at launch, and many of its maps are taken from Ubisoft's other games. It also includes game modes like TDM (Team Deathmatch), Domination, and Kill Confirmed, which are familiar to Call of Duty players.
Players will have access to 24 weapons with 44 attachments to select from, as well as five types of explosives that can be customized.

If you want to join the xDefiant closed beta version, it might be a good idea to use a controller with additional features. Maybe give the Xbox Elite Series S Controller a try!
Is XDefiant Better Than Call of Duty?
Players who participated in the closed beta of XDefiant reported that the game provides the features that the Call of Duty community has been requesting for a long time now:
faster and smoother movement mechanics
no skill-based matchmaking
Even the famous Call of Duty outlet, CharlieIntel was posting a short gameplay video of XDefiant and asked the community if they like the game so far.
What's everyone's thoughts on this XDefiant game? pic.twitter.com/RE12SLqXwR

— CharlieIntel (@charlieINTEL) April 16, 2023
Of course, XDefiant is being compared to Call of Duty: Modern Warfare 2.
Professional player ProReborn posted:
Lots of fun, will gladly hype it up. It has all the progression grind I missed in MW2 (classic prestige) & weapons even have hundreds of levels for mastery.

TTK is solid, weapons are quick & responsive. Movement is swift, but not annoying.
Famous Twitch streamer Swiftor said:
Fun, maps are very good, gun play is enjoyable. Definitely a lot of work to do after beta though: net code & balancing powers/abilities especially

Lots of potential, not a cod killer, but it'll be good to have it in the F2P FPS ecosystem
XDefiant Will Not Replace CoD

In my opinion, XDefiant won't dethrone Call of Duty, and here's why:
Call of Duty still has a huge community, that despite recurring disappointments, always supports the game. It will always be the OG shooter game, and every other game aims to be like Call of Duty in some ways.

Nonetheless, I think XDefiant can be a big opponent to Call of Duty, considering the fact, that this is only the closed beta version, so there is definitely more to come. It might be a good chance for Call of Duty to finally hear what the community expects from MW2 and not lose their supporters to another game.
What do you guys think of XDefiant?
Have you heard of CoD 2023 yet?
This article contains affiliate links which are marked with [shopping symbol]. These links can provide a small commission for us under certain conditions. This never affects the products price for you.