Brawhalla is one of the most popular fighting titles on the market, so why not access some free rewards for it?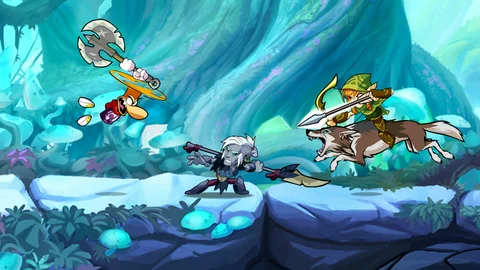 Brawhalla follows a simple, yet massively popular gameplay structure where players must fight using a set of attacks on a single platformed level. It's a tried and true gameplay loop that was first made popular by Super Smash Bros., but Brawhalla has put its own spin on the genre. For starters, the game is seen as much simpler and thus attracts gamers of all skill levels.
Although, most players stick around to unlock new characters and cosmetics, all of which can be attained using the in-game currency. However, players can also unlock exclusive bundles and skins by using the codes system in Brawhalla. If you want to see all of the active codes in Brawhalla, check out the guide below.
Brawhalla May 2023 Active Codes
These codes were last updated on May 4.

Before we get into the active codes, players must meet a prerequisite. In order to enter the only active code in Brawhalla, players need to have an active Prime Gaming account linked to their Brawhalla account. Prime Gaming is a subscription offered through Amazon Prime that you can use to unlock a plethora of rewards in games and even full-fledged games.
Once you have your Prime Gaming account linked to Brawhalla, you can enter the code below for your account. Be warned, though, that you can only use each code for one account.
P97TJ9-Z521XV - Mysterious Stranger Bundle
As of now, this is the only code active in Brawhalla, and it's offered through Prime Gaming.
How to redeem Brawhalla Codes
To redeem a code in Brawhalla, you can follow the steps below.
Launch the game and make your way to the main menu
Here, click on the Store tab at the bottom of the screen
On the Store screen, press the button that says "Redeem Code" at the bottom of the screen
Type your code into the text box that appears and then press "Enter"
You will receive confirmation that the code worked, and then the subsequent reward will be added to your account
Codes work a little differently in Brawhalla, but at the end of the day, you're still left with some free rewards.