Pokémon Unite offers free codes from time to time that can reward players with cosmetics, coins, and more. Here are the latest codes for May!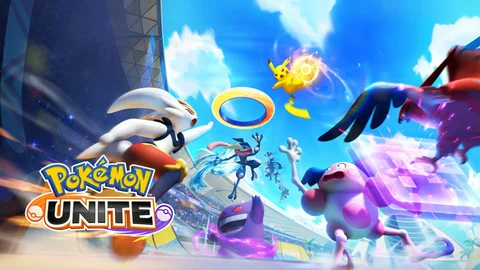 Pokémon Unite is a popular MOBA that allows players to take control of their favorite Pokémon in an online battlefield. Each Pokémon has their own set of moves they can use to get past opponents and complete objectives around the map, similar to how DOTA 2 and League of Legends gameplay works. Pokémon Unite is free-to-play, which means any player can hop in and begin playing.

However, like with any free-to-play game, players will have to purchase certain content, such as characters and cosmetics. To make up for that, though, the developers will often release codes that players can redeem for prizes and other rewards. These codes are completely free to use for any player, but you have to know what they are before you can redeem them.

To see a complete working list of active codes for Pokémon Unite, check out the guide below.
Pokémon Unite May 2023 Codes
These codes were last updated on May 25.

We will list the code that you can redeem along with its associated reward below.

THANKYOUFOR100MM — 1,000 Aeos Coins and a Random Gold Emblem Box
UNITE1STKR — 7-Day Battle Point Boost Card, 7-Day Max-Grade Trial Card, 3-Day Limited License: Glaceon and Blissey Set
Pokémon Unite Expired Codes
Here are the now expired codes from last month.
UNITE1IN
POKEMONDAY
POKEMONDAY23
PDAY23EU
Don't try and use these codes!
Redeeming codes in Pokémon Unite
In order to redeem a code in Pokémon Unite, you will need to follow the steps below:
Launch Pokémon Unite and make your way to the main lobby screen
Click on the Events icon in the top right-hand corner of the screen (calendar icon)
Click the Daily Events tab at the top of the screen
Browse the tabs on the left-hand side of the screen until you see Gift Exchange
Enter your code in the box provided and click Exchange
Back out to the main lobby screen once you have entered all of your codes
Click on your profile icon in the top left-hand corner of the screen
Scoll down until you see Mail and click on it
In System Messages, click on any one of the unopened gift messages
In the email, click Claim and you will receive the items associated with that code
That's all there is to redeeming codes in Pokémon Unite. If you're looking at the codes, then enter them as fast as possible, as you never know when they will expire.