Want to purchase gems in Brawl Stars with the highest profit? Check out this guide for Brawl Stars Creator Codes! They can be used to support YouTubers with your donation. Here are the ones for May.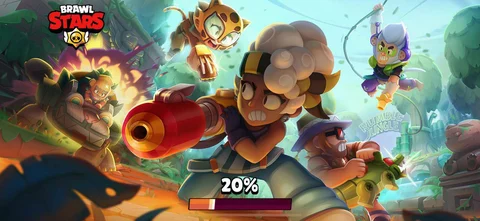 Even though Brawl Stars was released under harsh competition with Clash of Clans and Clash Royale, it already overcame predecessors in raw popularity. The game that had no hope from the start became one of the most popular titles in the world, attracting millions of players monthly.
In this guide: you'll learn about Brawl Stars codes. Even though they don't feature any rewards, codes can support your favorite content creator and help him grow in the media industry.
How To Redeem Codes in Brawl Stars
Before you learn all the Brawl Stars creator codes, it would be best to find out how to redeem codes in Brawl Stars.
Open Brawl Stars
Once in the game, head to the Shop menu located at the left part of the screen
Inside the shop menu, scroll right until you see the Content Creator Boost window
Press the green button Enter Code
Then, insert the code into the appeared text box and confirm it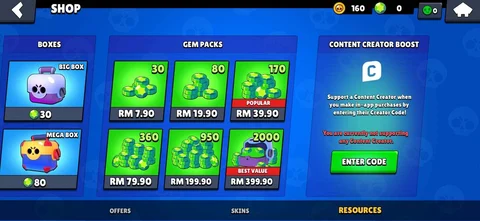 Consider that creator code is not permanent. You can quickly redeem it repeatedly and change the supported content creator if needed.
Brawl Stars Active Codes May
These codes were last updated on May 19.
Once you know how to redeem Brawl Stars creator codes, let's learn all the active codes. The list is pretty extensive. So, be ready to scroll down.
akari
alexcalibur
Alvaro845
amie
anikilo
zmot
ark
artube
cwa
AshBS
ashtax
atchiin
aurelcoc
aurum
axael
bangskot
bbok
beak
BT1
bigvale
bigspin
bisect
brad
brocast
brunoclash
bucanero
buf
brawlify
Stats
cptnben
carbonfin
PAT
ChiefAvalon
bash
clash champs
clashgames
nery
cos
adda
clashdicas
shane
cwc
eric
avi
Cory
coltonw83
consty
corrupt
cosmic
wikibarbar
davidk
deckshop
decow
drekzenn
echo
elchiki
maxi
ewe
ferre
flobby
fullfrontage
galadon
gwn
GEDI

gizmo
godson
gouloulou
grax
guzzo
heybrother
itzu
jojonas
Destro
joe
jsgod
judo
june
Kairos
clashjo
kfc
kiokio

kius
klaus
ladyb
landi
ray
Lex
lightpollux
lukas
malcaide
menerv
Molt
morte
mbf
nana
nat
naxiva
Nyte
noobs
owl
optimus
OJ
ouah
oyungemisi
pitbullfera
crux
puuki
radical
rey
romain
royaleapi
rozetmen
ruruglou
shelbi
sidekick
moose
sirtag
sitrox
skullcrusher
soking
spanser
spartafail
spuik

starlist
stats
sumit007
surgicalgoblin
suzie
chicken
huntah
trymacs
vinho
cauemp
WithZack
wonderbrad
yde
yosoyrick
zsomac
Each creator code belongs to the specific content creator focused on Brawl Stars. As new content creators appear daily, this list might become incomplete.
If you are looking for a good PC game for a low price, check out the PC Game Pass. It includes the most popular in a single monthly subscription!
Where Do You Get Brawl Stars Codes?
Getting creator codes is way more problematic than you might think. There is no official Supercell page that collects all the creator codes. Therefore, the best way to search for them is to head to YouTube and then research information about each content creator. The process takes a lot of time. Thus, reading our guide is a more comfortable way to get codes.
While you are here, check out our YouTube channel:
This article contains affiliate links which are marked with [shopping symbol]. These links can provide a small commission for us under certain conditions. This never affects the products price for you.