Down below, you can find all available codes for Doodle World in June 2023. Don't miss out on your free loot!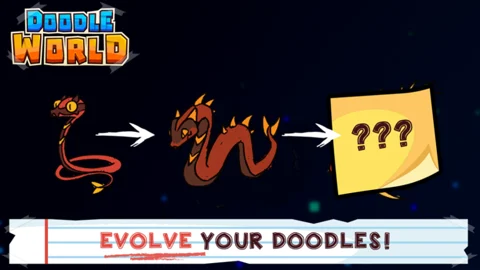 Doodle World is a Roblox game distinguished by its endearing art style. Within this game, players have the opportunity to discover and capture a myriad of charming Doodles, which can then be enlisted to engage in battles on their behalf. Envious of someone else's exceptionally desirable Doodle? Fear not, as you can partake in trading your own delightful companions with fellow players, expediting the completion of your Doodledex!
To give you a head start, we have prepared all available Doodle World codes down below. These give you access to special limited Doodles, Gems, and even some Cash! Who doesn't love free Cash?
So be sure to use the codes every time new ones are available and don't miss out on free goodies!
How To Redeem Codes In Doodle World
Just follow these easy steps to redeem your codes in Doodle World.
Open Doodle World on your chosen device.
Click the button on the bottom left of your screen to open the main menu.
Find and select the special shop menu.
Click on the codes menu.
Copy your prepared codes, check for spelling errors!
Past the codes in the light gray space.
Redeem your codes by clicking the "Submit" button.
Have a lot of fun with your new Doodles!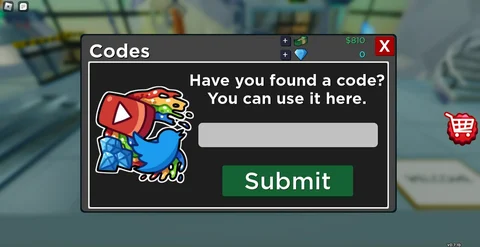 Aren't they so cool?!
However, if you still want more rewards, it might be a good idea to check out the Roblox Gift Cards. They are really helpful!
Active Doodle World Codes For June 2023
This was last updated on June 5
Those are all the currently working Doodle World codes for June:
EasterVoucher – island voucher
Pride – Redeem code for a Rainbow name color (NEW)
FreeIslandVoucher6 – Redeem code for a free island voucher (NEW)
RunicBigFix – Redeem code for a free Runic Island voucher
FreeIslandVoucher5 – island voucher
FirstAnniversaryCode – Partybug Doodle
HeroHavocAwesome – free skin
CuteBird – Borbo Doodle
WeLoveFreeMoney – free cash
SpecialCode – free gems
GemPrinter – 500 gems
125KLikes – roulette ticket
Buggybug – tinted Rosebug
SweetAwesome – tinted Bunsweet
Those were the codes you can use right now, enjoy!
Expired Doodle World codes
If you come across one of the following codes, you don't need to bother trying them out, since they are expired already:
Spoolcode
100KLikes
Wiggylet
AntenaBuff
75KLIKES
MerryXMas2022
AdventStatCandies
Letstrythisagain
HopefullyLastOne
Motivation
HWGemz
Rollette2
WowzerRouletteTicket
FreeNeedling
SocialParkRelease
50KLikes
30KBunny
wowcomeon
TERRABL0X
VREQUIEM
MillionParty
BasicTitle
FreeCapsules
FreeGems
FreeRosebug
GrayColor
StimulusCheck
Welcome
Oopsie2
Friendship_z
Pain4
Letsparty
LessPainMaybe
GreenBug
Awesome10K
ExtraReward
Rollette1
SpoolCode
GreaterChain
ImLateLol
ImLateLol2
Those were all the active and expired Doodle World codes as of right now. Now start your grind and enjoy your free loot and evolve your Doodles into mighty fighters to battle your friends!
If you want to find out more about the game, you can check Doodle World's official YouTube channel or their Twitter page!
Stay tuned for more Doodle world codes in the near future, we are updating our codes every single week!
And while you're here, the latest news:
This article contains affiliate links which are marked with [shopping symbol]. These links can provide a small commission for us under certain conditions. This never affects the products price for you.