Want to get Rage of Destiny freebies? Check out this guide and discover Rage of Destiny codes for June 2023. They can be very helpful!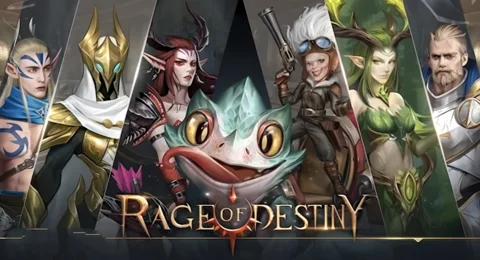 Who doesn't like free rewards? We bet 90% of gamers do, and Rage of Destiny players are not an exception. As the game requires many resources through the in-game progression, freebies can be useful for beginners and advanced players. The best type of freebies available for every player so far is Rage of Destiny codes.
Players can use codes for Diamonds, Coins, and other valuable in-game resources from the beginning. This article is regularly updated, so check it from time to time not to miss any valuable freebies. It doesn't take much time, but it can be very helpful!
How To Redeem Codes in Rage of Destiny
Struggle to redeem codes in Rage of Destiny? Keep reading this article to discover how to use codes properly.
Open Rage of Destiny and complete the tutorial
Press on your Avatar icon located in the top-left corner of the screen
From here, navigate to Settings
Tap on the button Code to open the Codes menu
Insert the code into a newly appeared text box
Press the button Confirm to activate the code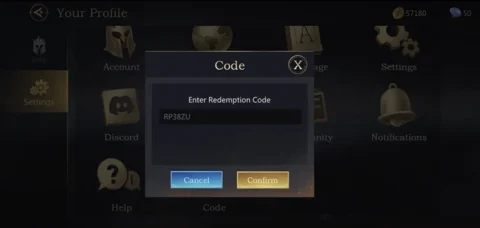 Consider that freebies from codes are not stored on your account automatically. They are added and stored on your in-game mail for 14 days. Afterwards, codes are permanently deleted.
Rage of Destiny Active Codes (June 2023)

This was last updated on June 29
Rage of Destiny has no active codes at the time of writing. New codes will appear here soon. Thus, keep this article on track not to miss any valuable rewards.
If you want the best PC games for a low price, check out the PC Game Pass. It includes the most popular games for a monthly subscription.
Rage of Destiny Expired Codes (June 2023)

If someone suggests using the code, but it doesn't bring any rewards, check the list below. We've collected all the expired Rage of Destiny codes here.
TBVHTT
ROD777
welcometorod
RP38ZU
EVARSH
RA3ZHZ
NBNGQB
UYSPCT
MNBK9G
4DYDXP
9T5E4H
4AA5P6
TQXT9X
8H8X2B
ZCJM55
N5XXU6
8A8FKT
MKV937
RBNHMB
ZJV872
ZXP3V9
U5U6DT
SK53YQ
5HYJTD
UPGZR3
NY2023ROD
ZZKV3C
XMAS22ROD
SDNQ40
Y8UK3C
HNBXHR
22THXGIVING
BRYMUV
F8TW8W
5SHCU5
SCREAMING22
X8F7B8
TWTU3P
ETE6U4
GJH877
9FHFE5
RAJN5C
SRFDN3
9MFMQ5
NM6F44
SEWH5T
M8GW4Q
RSN9GM
RYKQ88
4E5HNC
u8hxyu
df34eg
AF6N4U
LOVEDAD22
PHXE6D
SX9944
MAYTHXMOM
7VC75G
HHEASTER22
SU25KH
BOKGOODLUCK
KaliGift
A5MKQY
NICE18DC
ZRQQ2D
NHXYJX
J5M42W
RQTXU9
K8V3FA
HAN4NR
GLYNDA
CON10KDC
XFZETG
3V4574

RODNY22
RODXMAS21
Z2EYD6
H9RXE3
G8JKO2
L3VQT9
O1KLP4
CCZSM4
E4D9AB
DC5000
Thanksgiving
QWQ9FH
ENJOYROD
DUT2JX
Halloween
RVEGDT
PVSUTF
C6EDGM
midautumn
victory
COOLSUMMER
2021fathersday
G4BPS7
8PN7X8
CE7VS9
WV28TK
9A53N2
posada
discord777
discord500

As these codes no longer bring any rewards, there is no point in redeeming them. It's a waste of time.
Where Do You Get Rage of Destiny Codes?
As rewards provided by Rage of Destiny codes are insufficient, we understand you might be looking for more freebies. Don't mind checking the Rage of Destiny Facebook account in such a case. In addition to codes, here you can find the regular giveaways for Diamonds.
While you are here, check out our latest video about Fun Drinking Games for console/PC:
This article contains affiliate links which are marked with [shopping symbol]. These links can provide a small commission for us under certain conditions. This never affects the products price for you.