After joining the FaZe Clan recently, the former Stranger Things actress Grace Van Dien got bombarded with hateful comments. To make matters worse, some of the most disrespectful takes on her person did not come from FaZe's online Community, but from within the company she hoped to continue her career with.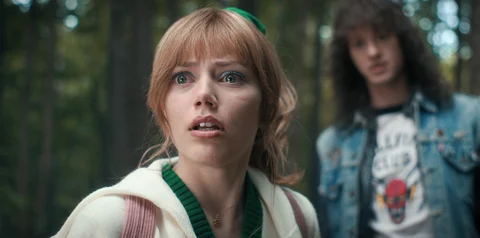 For about a week now, scandals and inappropriate tweets about Grace Van Dien have been pouring in on basically all social media platforms. The most recent event regarding the topic even left the young actress in tears.
Even other streamers and content creators have now taken a stand, and it does look quite grim for FaZe Rain, to say the least.
FaZe Rain Makes Grace Van Dien Cry
The FaZe Clan
The FaZe Clan is one of the oldest professional esports and entertainment organizations right now. They were founded back on May 30, 2010, and formed multiple professional esports teams from around the world over the course of the last couple of years.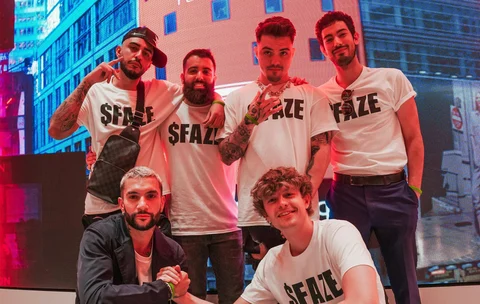 FaZe covers a huge variety of games, including Call of Duty, CS:GO, League of Legends and Fortnite. One of FaZe's owners is Nordan Shat, but most of us know him as "Rain".
Grace Van Dien Joining The FaZe Clan

Just recently, the FaZe Clan welcomed a new member: Grace Van Dien. Unfortunately the former Stranger Things actress couldn't announce the big news herself, since someone else took that moment from her.
Rain leaked the exciting news in a rather tasteless comment on one of FaZe's Tweets:
Spoiler alert it's Grace and the only reasoning I heard was cuz she was on one episode of stranger things

— FAZE RAIN (@FaZe_Rain) May 20, 2023
However, instead of looking at these comments critically, many found said comment rather amusing and made fun of the young actress as well.
Grace, however, was not intimidated by this and spoke out about Rain's statements about her, live on Twitch. Among other things, she addressed Rain's past and his drug abuse.
I know you Rain as the person who almost overdosed on a live stream and I know that you're better now and I'm really proud of you for that.
Later on she even responded to Rain's most unnecessary comment calling her "excruciatingly mid" and that he would never let her "touch me on my drunkest night." Grace responded:
That is a very classy joke considering you were in the organization at the same time as a man who is accused of sexually harassing multiple women when they are intoxicated.

Rain and Grace went back-and-forth in a series of statements, insults, and posts about each other and ended up meeting to talk things through in person, which ended up not being the best idea.
Rain And Grace's Meet-Up Did Not Go As Planned
The climax of the whole drama is probably said meeting between Grace and Rain himself. In this conversation, both were trying to explain their side of events, however, Rain did not seem too reasonable or reflective on what he had said and tweeted in the past about his newest college.
Grace felt uncomfortable with the video, that was to come out of this conversation and insisted on not releasing it. She stated that she would leave FaZe if the video got uploaded. Well, Rain did release it anyway on his YouTube channel:
During the conversation, Rain more or less blamed her for getting offended by comments people make on the internet and that she should be proud of what she accomplished already.
Do you not believe in yourself? Are you not a confident woman? You should be. You've accomplished great things. You should be confident in yourself.
Around that time, Grace started to get quite emotional and started crying. She told him straight up to his face: "I don't like you" and "I think you're a terrible person".
FaZe's Statement & Asmongold's Reaction

Just one day after the meet-up, FaZe reacted rather quickly and showed support for Grace in a recent Tweet:
FaZe is no stranger to contrasting viewpoints and passionate opinions on the future of the brand. Recruitment has always drawn that out. But make no mistake, the mistreatment of our newest member is in no way OK. Grace joined in hopes to bring her voice to FaZe & we stand by her.

— FaZe Clan (@FaZeClan) May 31, 2023
The comments however are something else …
Even other streamers have made up their minds on the topic and especially Twitch legend Asmongold has something to say about it:

Asmongold going off on Faze and Rain
by u/BeAPo in LivestreamFail
And he definitely did not sympathize with Rain or FaZe in general to say the least!
That really is a pretty huge drama for all people involved. Hopefully no one will get left behind and maybe there is still hope for a more or less, appropriate solution in the very end.