Free codes for Roblox will provide you with items, skins, cosmetics and more for free. Here are the codes you can redeem this month, May 2023.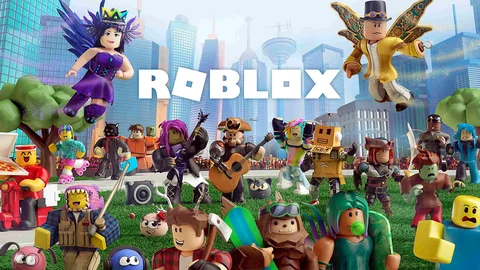 Roblox, the popular online game platform, lets you connect with a big community and let your creativity flow by creating your own mini-games. Growing into a large platform came with benefits for the Roblox community, such as various collaborations providing for example codes. By redeeming codes for Roblox you can individualize your character even more.
For unique characters, you can rely on a variety of exclusive in-game items like skins and cosmetics and get even more with the codes. The codes are usually released during an in-game event or a giveaway, so you can use items specially designed by the Roblox team.
If you'd like to surprise a friend that plays the game, get him a Roblox gift card! Or treat yourself
How Do You Redeem Codes In Roblox?
You should probably know this, before getting the Roblox Codes. It is really easy, so don't worry!
You go to the Roblox code redemption page and sign in with your Roblox account
Enter the code in the box
Check your code if you typed it in correct
Click on "Redeem"
If you used an active code, a success message will appear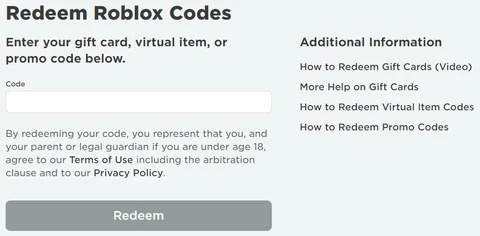 So, now you know how to use them, here we go - your Roblox codes for this month:
Active Roblox Codes (May 2023)
This was last updated on May 8
Here are the latest active Roblox Codes for you. We test and update all of our code guides every single week, so you guys can be sure to have the latest codes.
SPIDERCOLA – Spider Cola shoulder pet
TWEETROBLOX – The Bird Says shoulder pet
DIY – Kinetic Staff (Island Of Move)
GETMOVING– Speedy Shades (Island Of Move)
SETTINGTHESTAGE – Build it Backpack (Island Of Move)
STRIKEAPOSE – Hustle Hat (Island Of Move)
VICTORYLAP– Cardio Cans (Island Of Move)
WORLDALIVE – Crystalline Companion (Island Of Move)
BOARDWALK – Ring of Flames Waist Accessory (Mansion Of Wonder)
FXARTIST – Artist Backpack (Mansion Of Wonder)
GLIMMER – Head Slime Accessory (Mansion Of Wonder)
PARTICLEWIZARD – Tomes of the Magus Shoulder Accessory (Mansion Of Wonder)
THINGSGOBOOM – Ghostly Aura Waist Accessory (Mansion Of Wonder)
These are all active Roblox codes for May 2023.
Expired Roblox Codes
Of course, there are codes that unfortunately are no longer active. Don't bother trying to use one of them.

FREEAMAZONFOX2022 – Too Cool Fire Fox hat
SPACESTYLE - 50k Space Hawk
HEADPHONES2 - Next Level Blue Headphones
SXSW2015 - Southwest Straw Fedora
75KSWOOP - 75K Super Swoop
ROADTO100KAY! - Bloxikin #36: Livestreamin' Lizard
HOTELT2 - Transylvanian Cape
KEEPIT100 - Next Level Future Visor
MLGRDC - Next Level MLG Headphones
KCASLIME - Nickelodeon Slime Wings
COOL4SUMMER - 150K Summer Shades
200KTWITCH - Violet Hood of the Ages
WEAREROBLOX300! - Visor of the Blue Bird Following
SPIDERMANONROBLOX - Vulture's Mask
ROBLOXROCKS500K - Shades of the Blue Bird Following
GOLDENHEADPHONES2017 - 24k Gold Headphones
ONEMILLIONCLUB! - Playful Red Dino

FINDTHEKEYS - IOI Helmet

JURASSICWORLD - Jurassic World Sunglasses

!HAPPY12BIRTHDAYROBLOX! - 12th Birthday Cake Hat
Even though these are expired - don't worry; we get enough new codes to keep us going!
Where Do You Get Roblox Codes?
Well, of course you can always get them here! Just bookmark this page, we keep it updated.

If you want to, you can also follow the developers to get the codes the minute they drop.
Now you know everything you need about Roblox codes.

Did you already hear this?!
This article contains affiliate links which are marked with [shopping symbol]. These links can provide a small commission for us under certain conditions. This never affects the products price for you.