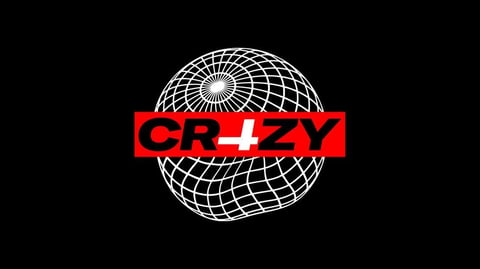 The Croatian esports organization CR4ZY has decided to drop all of their esports rosters in preparation for the 2021 season.
The global coronavirus pandemic had its toll on the esports scene. Almost all LAN events turned into online ones and players started playing from home instead of a crowd-filled arena. Some organizations failed to get financial support and had to release their roster. Such is also the case with CR4ZY.
CR4ZY Drop All Their Teams
The famous Croatian organization had teams in more than one title. In March they decided to enter the Dota 2 scene as the title really tempted with the biggest prize pool in esports during The International. Sadly, the team had a very short lifespan and the big Dota 2 event was postponed to 2021.

The news came directly from the official CR4ZY website and you can read the full statement here:
At the beginning of 2020, our goal was to expand into what we considered most opportunistic esports disciplines: CS:GO, Dota 2, and Rainbow Six: Siege. For the most part, the teams did their best to meet the expectations, but soon the world became a much different place due to the COVID-19 pandemic which is still, even 9 months later, forcing the globe to adapt to the evolving situation.

Esports was no exception. While trying to manage this situation to the best of our abilities, we weren't willing to risk our players' well being and them possibly getting stuck in a foreign country indefinitely in the case of a lockdown. Tournaments we were hoping to attend switched to online, and most of them changed their format to regional which forced some of our players to play with severe disadvantages such as high ping and time difference. Despite the obstacles, we managed to pull through, and our teams improved considerably while waiting for big announcements such as the future of The International 10 and other esports competition. Unfortunately, those things didn't happen and we were put in a position where we had to make some tough decisions.

CR4ZY has terminated the contracts with all of its esports teams on the 30th of September in order to prepare for the upcoming year. Although this feels like a loss, we believe this was the right decision. The players are able to find their new homes without any transfer fee, while our company lives to survive another year. With limited travel options, tournaments regionally locked, and lower investor/partner activity we believe it is the right time to reevaluate our strategy in 2020 and do our best to prepare for 2021.
CR4ZY's Dota 2 team was one of the best in NA. With CR4ZY dropping their Dota 2 roster there are currently no sponsored teams left in the North American region. That's saying a lot about the current situation. CR4ZY held teams in Dota 2, CS:GO, League of Legends, and Rainbow Six Siege.
As for CR4ZY itself, we'll reevaluate everything we've done so far and steer our ship towards product development and providing services we consider necessary for our future growth. We're preparing some amazing stuff for 2021 and we can't wait to share it with you.
By the looks of it, we should expect more from CR4ZY next year. Perhaps we'll see them return in some of the titles or maybe all of them?
For more news from the world of esports and gaming check out EarlyGame and the EarlyGame Youtube channel.