As in previous years, the EarlyGame Awards 2023 in favor of Laureus Sport for Good Germany will answer, who the best Esports Player of the Year is.
The Esports scene has completely taken off in the last few years. Since we are a gaming & esports brand, we again want to award the most successful German professional gamers this year.
So we have chosen the best of the best German esports stars from the different games and put them on this selected list of nominees.

But before we tell you about the candidates, remember that we are organizing the awards for a good cause and every Euro you donate will go to Laureus Sport for Good Germany.
Euronics is again our lucky sponsor of this year's awards. If you don't know Euronics, you're probably Gen Z, but here, just for you noobs.
Also on board as main sponsor this year's give-away is MIFCOM, so if you still need a nice gaming PC, grab it! Of course, we have a lot of great prizes again this year, all you have to do? Donate!
For every 5 Euros you donate, you get one ticket in our raffle. The more you donate, the more tickets, aka chances you have to win something in the end. With 10 euros, you already have 2 tickets. With 15 euros, you get 3 tickets.
The best thing you can get this year is this fantastic gaming PC, sponsored by MIFCOM:

We also have a bunch of other stuff every gamer needs, like an Xbox Series S, a couple of Headphones, Keyboards and more. In total more than 15 prices worth several thousand Euro. See for yourself:


Now it's your turn. Vote for your Esports Player of the Year! Feel free to share the voting, animate your community & friends, because at the end of the day, the EarlyGame Awards are a community award, just like in the last years. Our jury will only present you the top preselected 10 candidates. More to the criteria to make this selected list, see below.
EarlyGame Awards In Favor Of Laureus Sport for Good 2023
The voting for the Esports Player of the Year 2023 is now open and there can only be one.
For everyone that wants to vote, but maybe doesn't want to donate to Laureus Sport for Good, don't worry, we got you!

Thanks to our partners fritz-kola, we will be able to give away 3 Lootbags among everyone that participated in the vote. Voting doesn't cost you anything, so that's a free W for you!
Esports Player of the Year 2023 - Criteria
If you are interested in why we chose these 10 candidates, here is a list with a short description and of course only the best pictures.
Btw. the order is random, so don't overthink that. Of course, we also have some rules about how we select candidates, if you're interested:
Placement in tournaments in 2022
Impact in the German Esports Scene
Total amount of prize money
As many different games represented on the list as possible
When will we announce the winner? On 26.02.2023 our big award show will go live!
Esports Player of the Year 2023 - Nominees
VADEAL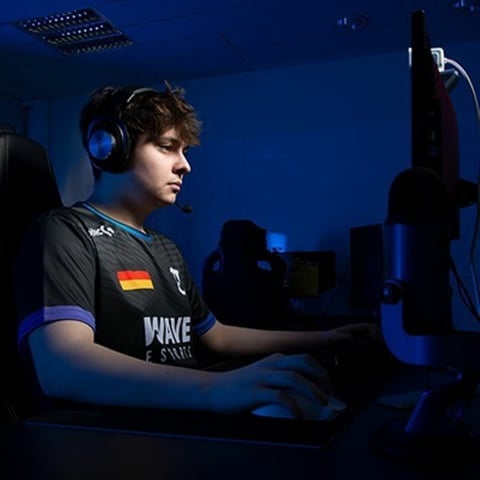 What can I say, Vadeal is here to stay! Last year, the Fortnite Pro was already nominated for Esports Player of the Year at the EarlyGame Awards for Laureus Sport for Good.

At that time it was only enough for third place, but that wasn't because Vadeal wasn't successful enough, but rather because you didn't vote enough!

Vadeal has plenty of achievements to show for this year as well, with multiple 1st and 2nd place finishes in high-profile Fortnite tournaments and accumulated prize money of over $229K.
JannisZ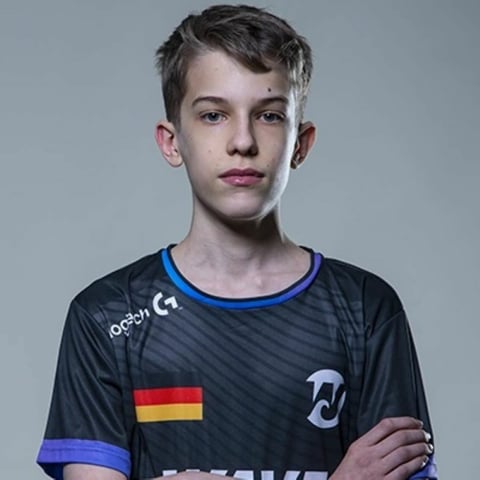 And what would Vadeal be without his teammate JannisZ? The two of them just tore everything apart together in Fortnite in 2022 (I'm not saying they wouldn't be able to do that down on their own, though).

JannisZ has earned even more and is one of the absolute top earners in the German Esports scene (4th place, if you're curious) at the tender age of 17.
Along with the other players on this list, JannisZ is taking German esports to a new level and brought home more than $255K this year.
nine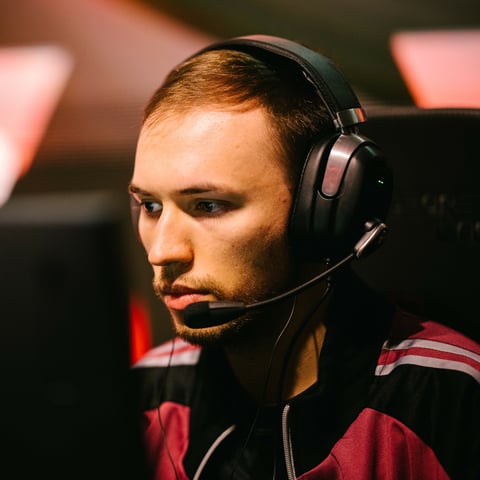 Let's move on to our absolute top earner in 2022. Nine simply won The International with his team Tundra Esports in Dota 2 this year, raking in $1.7 million in prize money just from this.

That's the best thing since sliced bread and is definitely the biggest award a German Esports player has won in 2022. How could we not nominate nine?

Umut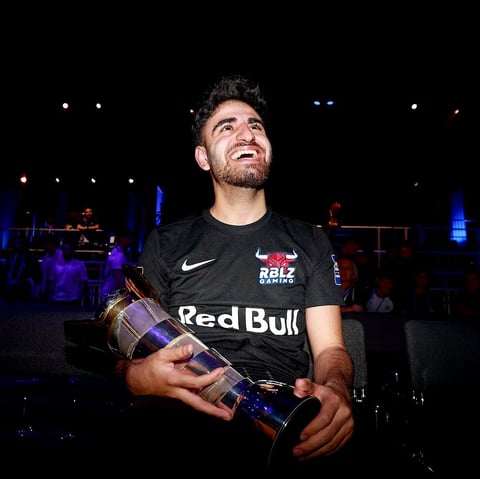 It's obvious that Umut needs to be included if you want to find out the Esports Player of the Year, after all he won the FIFA eWorld Cup 2022 this year.
With this victory alone, Umut earned a solid $250K! He is not under contract with Red Bull Leipzig for nothing.

By the way, Umut still has his pretty well running Twitch channel and is still at KiNG as a content creator. So all in all I would say: "you're rolling Umut!"

Broken Blade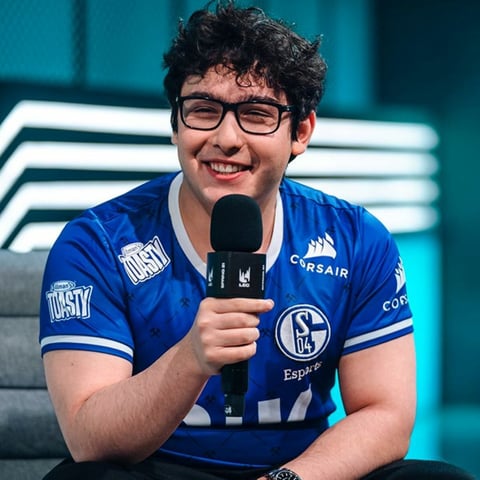 League of Legends has one of, if not the biggest Esports scene. It was obvious that at least one German player should be part of it, right? Well, it was close, but luckily we have Broken Blade, who won LEC Spring 2022 with G2 Esports and came in second at LEC Summer 2022.
HeRoMaRinE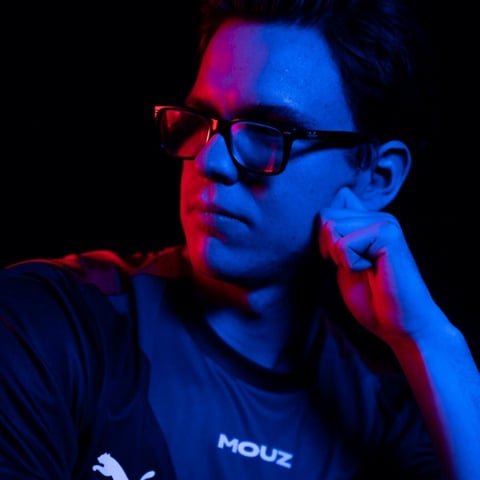 With HeRoMaRinE we have a StarCraft II Pro (also one of the OG Esports Games), who was extremely active last year and won a lot of tournaments. As a small example, he has already won two tournaments this year, the ESL Open Cup Europe & Americas, one as first and the other as second place.

In 2022, he earned $68,825.00 and played in 51 tournaments, winning 14 of them - insane!

Morten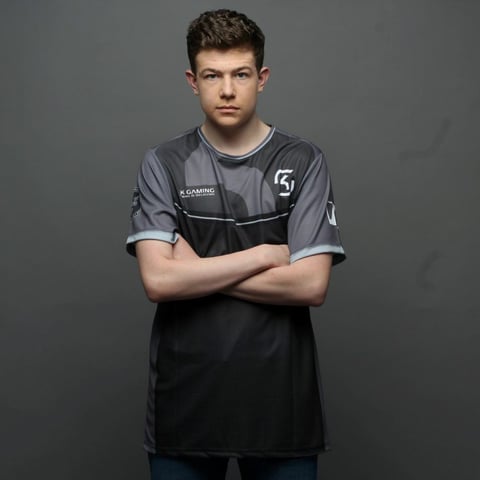 I know, I know, many of you may not want to accept mobile gaming as "gaming" and Clash Royale probably not in the Esports scene, but what can I say, the Boy took 2nd place in an S-Tier tournament and earned $125,000!

Yep, Mobile Gaming is a thing now und we just have to honor that!

FabienneXIII
FIFA seems to be a thing in German Esports, which is why we are featuring our second Esport player for the game here.

Fabienne won the SheSports Cup with her team. So why did we only nominate Fabienne? Easy, because she also won the Eligella Cup with Umut!

This makes her one of the most successful female German esport players, the only woman to qualify for the men's tournaments and she absolutely belongs on the list!

tabseN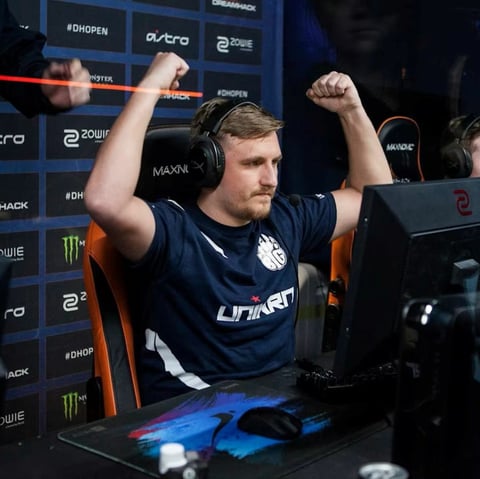 We simply HAVE to include a CS:GO Pro and who could be more suitable than tabseN. He is the team leader of the well-known BIG Clan and has won the Roobet Cup with them this year.

tabseN has been in the business for more than 10 years and is still collecting titles. That is straight up impressive and must be appreciated.

BunnyHoppor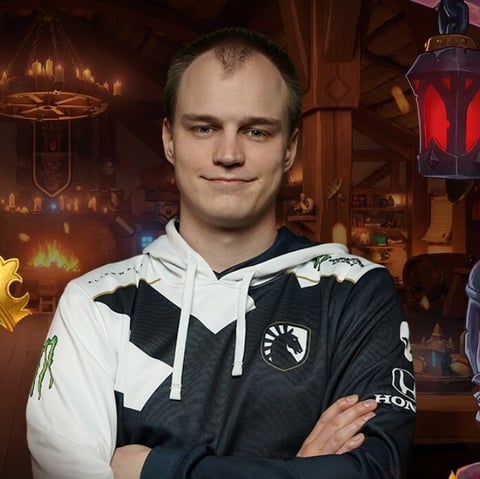 This one almost slipped through our fingers, because the final of the Hearthstone World Championship 2022 only took place on 18.12.2022 and we actually already had the candidates locked in!
It's a good thing we went back and checked who won what, otherwise we would have missed adding BunnyHoppor to our list. As the 2022 Hearthstone World Champion, he pocketed $100,000, putting him in the top 5 of German esports players! (at least in terms of prize money).

Accordingly, we could not pass up on the chance of nominating BunnyHoppor.
If you want to donate, now you have another chance in order to win an awesome gaming PC from MIFCOM and many other prizes: