DC has recently had a tumultuous time with a new leadership and lots of
cancellations. So here is all the information we know of the coming
movies.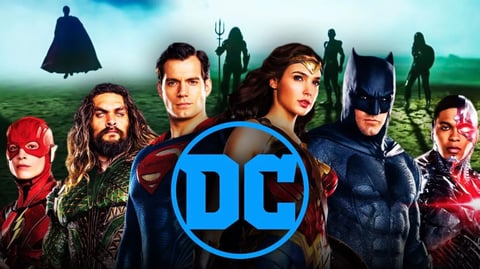 A lot has recently happened for DC and there are many open questions concerning the future of their cinematic universe. James Gunn has teased a complete reboot, but that's still quite a distance away. With that in mind DC still has some movies to show us next year.
| | |
| --- | --- |
| DC Movie | Release Date |
| Shazam: Fury of the Gods | March 17, 2023 |
| The Flash | June 16, 2023 |
| Blue Beetle | August 18, 2023 |
| Aquaman and the last Kingdom | December 25, 2023 |
Shazam: Fury Of The Gods (March 17, 2023)
First on our list is Shazam. Zachary Lewis is going to be reprising his role as the titular hero and many other familiar faces are set to reappear.

The focus will be on the Shazam family getting a better grip on their powers and stopping the end of the world like the heroes they are.
The Flash (June 16, 2023)
After almost 9 years we will finally be able to watch the speedy superhero in his own movie with Ezra Miller in the role of Barry Allen. Special is the use of the multiverse in the movie, which makes it possible for Michael Keaton and Ban Affleck to reprise their role as Batman.
The movie will be a rough adaption of the Flashpoint comic storyline. Without saying too much, it's very much possible that The Flash will hit the reset button for the universe.
Blue Beetle (August 18, 2023)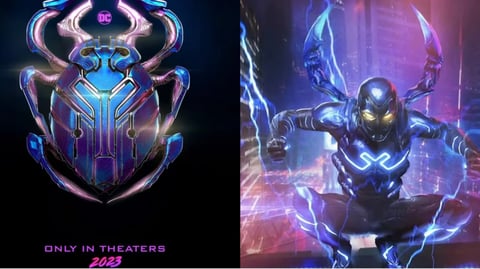 Mark the date on your calendars for the introduction of a new hero. Xolo Mariedueña brings Jaime Reyes to life on screen.
Blue Beetle is a very young Latino hero, both in the movie and in our world. With his debut in 2006 he became a popular character on Young Justice. Currently, we don't have a trailer for the movie yet.
Aquaman And The Lost Kingdom (December 25, 2023)
So right in time for Christmas DC decided to give us the sequel to this hero, which makes it essentially a Christmas movie. Here is a little Sneak Peek from behind the scenes.
Sadly it was previously delayed multiple times and darkened with everything surrounding Amber Heard, but at the end of the year we'll finally get to see Jason Momoa's Aquaman again. Most likely this movie will close the curtain for the current DC movie.
This is everything we know so far. We'll keep you updated and are looking forward to all the movies DC is going to bring us next year.