What are the EarlyGame Awards? Do you know?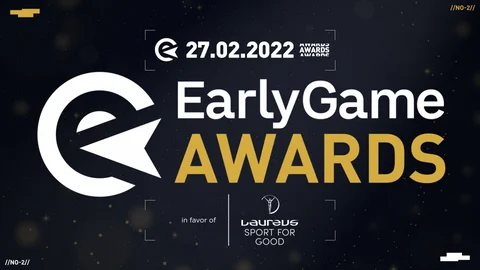 We often talk about the EarlyGame Awards in Favor of Laureus Sport for Good Germany, but if you're not in the loop and are just stumbling across it, then you might not even know what Laureus Sport for Good Germany is. Why are we even doing these awards? That's what we want to talk about today.

Sport has the power to change the world. And every day Laureus Sport for Good programmes impact and empower young people around the globe.
Our goal has and always will be to collect donations for these Laureus Sport for Good programs. Last year, we were fortunate enough that a lot of you guys donated to these young people around the globe. Let me, once again, say: thank you!
In 2022, our goal has not changed and donations are our main focus once more.
We asked Laureus Sport for Good Germany what they think about the awards:
"The Laureus Sport for Good Foundation is able to look back on two very successful decades, in which a total of 6 million children worldwide have been helped," says Laureus chief executive Paul Schif, "The EarlyGame Awards 2022 is one of many highlights for us this year."
For us, too, the awards are a major highlight. The nominated streamers and gamers would probably agree. If you're at all familiar with German streamers/gamers and want to vote, you can do so till February 20th, 2022.

If you want to do some good in 2022, you can donate to Laureus Sport for Good Germany below and maybe even win one of two Razer gaming laptops worth around €3,000.
To another great year for EarlyGame and Laureus Sport for Good Germany!