Halle Berry is set to return as Sofia Al-Azwar in her own John Wick spin-off, and we love it.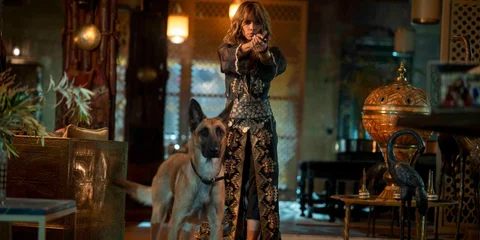 Halle Berry is a marvel. Seriously, a f***ing marvel. The woman was everything back in the early 2000s, and while time has moved on, trends have changed, people have aged... Halle Berry has not. She's still as fit as ever, looks incredible, and just starred in a movie where she portrayed an MMA fighter. Oh... she's over 50, by the way. Yup... this woman is the embodiment of fitness, and needless to say that if there ever was someone cut out to play a female... uh... hitma... hitwoman.... anyway, Halle Berry is a killer.

Halle Berry to Star in John Wick Spin-Off
Side-note: It's kind of funny that the John Wick movies are all about acrobatics and kicking ass, and have some of the best fighting choreography, yet literally all of its main actors are over 50. 50 really is the new 30. Can't wait. Anyway, here's the deal: Sofia Al-Azwar will not be in the next John Wick movie – that's confirmed, because she's starring in the movie Moonfall which shoots at the same time. So when fans got all upset about that, here's what Halle Berry let everybody know:
There could possibly be a Sofia...her own movie. So she might not be in John Wick, but she might be doing her own thingy-thingy.

This is kind of a redemption story for Halle Berry, who, arguably, is one of the most memorable Bond girls ever, and the only one that was meant to get her own spin-off movie. That movie was canceled way back in the day, so seeing her now get to lead an action movie is kind of a sign of the movie industry growing up.
Sadly, we don't know more about this, than the little quote Halle gave us, but we do know that John Wick Chapter 4 will be released on March 24, 2023, and don't forget about the upcoming John Wick TV show starring Mel Gibson either.