Mel Gibson will join the cast of the John Wick TV series, The Continental, as one of the show's main character. We have what little details are known below.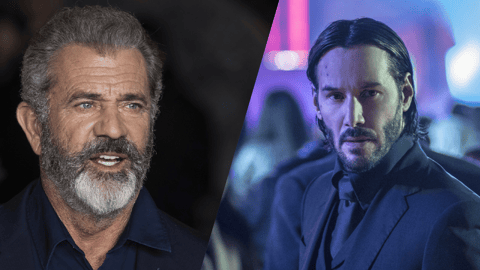 Good ol' Mel will join the John Wick prequel series 'The Continental', which will run on Starz but has no release date or release window set at this point. If you're not familiar with John Wick, then let me enlighten you: It's a world full of assassins, and the Continental is essentially the safe hub-space for all of them. The hotel is firmly established in the current John Wick timeline, but this show – which will apparently cost more than the movies – will explore its origins in the 70s. Mel Gibson will join this Wick-verse 70s version of New York by playing a character named Gibson.

That's all we know. Literally. There are legit no further details on Gibson's character.
Interestingly, this is Mel Gibson's first TV role since The Sullivans – which, ironically, also ran in the 70s. If anything, this is a sign of how times have changed: I'm not sure if Game of Thrones can be definitely credited for this, but it does seem that, ever since GoT soared to the heights that it did, TV changed. Add the utter dominance of Netflix and now Marvel investing big into TV, and you can see a trend of movie stars 'returning' to what was once a stepping stone: TV.
With an Academy-Award and additional nominations to his name, Gibson certainly is one of the bigger movie stars to return to TV, though he did fall from grace on the Silver Screen: A while back, Mel Gibson made some anti-Semitic comments and was, essentially, canceled as an actor. While he's still going strong as a director, it seems no other director wants to see the old man star in their movies, so... maybe this return to TV actually does make a lot of sense.
John Wick isn't just coming to TV though, the franchise has also long invaded gaming:
Folks, let's be real here: Nobody likes ads, everybody likes raffles and we all wanna feel special. Right? Sign up for MyEarlyGame and you get just that: No ads, the content you wanna see & a chance to win free stuff. No brainer, really.