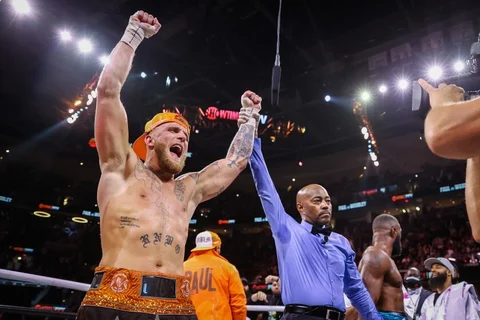 Jake Paul fought Tyrone Woodley last night in his 4th professional boxing match, and as you've probably guessed from the title and the picture – he won. This makes Paul a 4-0 undefeated boxer, annoyingly. But how well did he do? Well, it wasn't like the previous matches he's had...

Jake Paul, perhaps more than anyone else in our time, has perfected the art of becoming someone we love to hate. He proves that any publicity is good publicity. Before this fight, people were especially annoyed with how disrespectful he had been to Woodley and his team (something he apologized for in his post-match speech). At some point though, despite all the trash talk, we have to admit he's doing impressively well int the sport. So, how did this match go?

How Did The Paul vs. Woodley Fight Go?
It wasn't as easy for Jake Paul as it has been in previous fights, this wasn't a KO – they fought all 8 rounds and the judges were split (two in Paul's favor and one in Woodley's), but the final decision came down in Paul's favor. This was less impressive than his previous wins, but it was still a strong match against an experienced opponent, so he deserves some respect for last night.
If you want some good news after all this mess, check this out:
Who Will Jake Paul Fight Next? And, When?
The bookie's odds are on Tommy Fury right now, but nothing has been confirmed, and therefore no date has been agreed upon. For those that don't know (but might well have guessed) this is the half-brother of Tyson Fury. Tommy is a successful boxer in his own right, but is also well known for his appearance in the fifth season of Love Island. At one point, the viewers were worried his head had turned for Maura, but to the delight of us all, he returned to Molly Mae and became the darling of the island.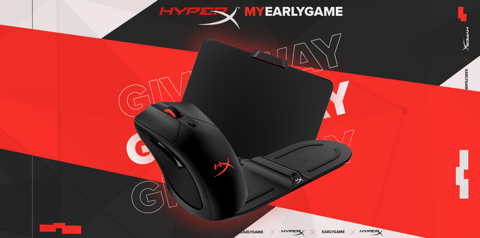 Are you coming round to the Paul brothers, maybe you were always a fan? Let us know on Facebook or Twitter, and remember, you should consider joining MyEarlyGame today for exclusive tourneys and loads of great giveaways!