John Wick has potential for a great game, and Lionsgate knows that. How concrete are their plans for making an AAA game?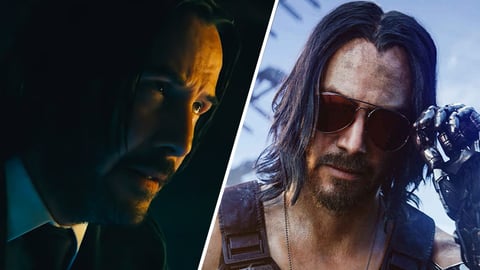 John Wick, the smooth, smart and highly skilled hitman from the movies of the same name, has earned himself a considerable fan base with his thrilling action sequences and intense revenge plots. What started as a movie has become a franchise. Understandably, many fans are eagerly waiting for a game to immerse them into the adrenaline-filled world of hitmen and high-stakes fights.
Sure, we've got John Wick Hex, a fast-paced strategy game in which the player must quickly weigh which actions are possible and also profitable in the short time windows. In addition, John Wick made a guest appearance in Fortnite and PayDay 2, but a big, own AAA game is still missing.
Will We Get A John Wick AAA Game?
Already back in November 2022 Lionsgate CEO Jon Feltheimer stated that he'd like to turn John Wick into a video game, which sounds still like a brilliant idea, since we've seen a growth in the franchise. As of the end of May 2023 John Wick 4, which was only released in March, grossed a whopping $428 million at the international box office.

If you're eager to play an AAA game, you can still buy Diablo 4!
And watching the trailer again, it's not surprising.
Feltheimer made his announcement from November in an earnings call, and in the last earnings call of 25 May 2023, they've talked again about a possible game. Asked about it, the answer didn't reveal much, except that they continue to follow the conversations about it. This sounds a little bit like they're searching for someone who could do the developing. Concerning the possible game, Joe Drake said furthermore that:

There's a ton of energy around it. What I would say is, with the success of a John Wick 4 that actually you see growth from 3% to 4%, which is very rare in any franchise, much less than action franchise, creates a lot of energy and excitement in the company.
So if they're exited, we could be too, with a little bit of caution. Since there's much going on in the John Wick Universe, with "Ballerina" coming up as a spin-off, "The Continental" series and 3 other movies, including John Wick 5 in development it's pretty sure years until we could get the game. But we will most likely get it.
This article contains affiliate links which are marked with [shopping symbol]. These links can provide a small commission for us under certain conditions. This never affects the products price for you.