Squid Game was one of the most overhyped releases on Netflix, maybe ever. So, quite naturally, we're going to keep covering it for you guys during season 2. Here is everything we know so far about Squid Game Season 2, its release window, plot & more.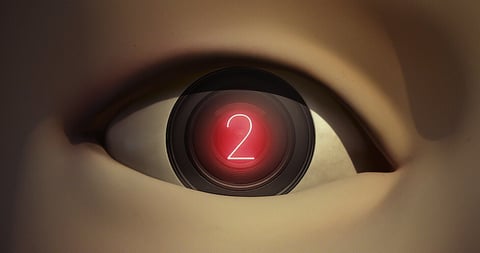 Listen, the fact that Squid Game is getting a second season has been pretty much guaranteed since the first season ended. The cliffhanger was perfectly designed to set up a second season. And as if that wasn't proof enough, the developers came out and stated that yes, season 2 of Squid Game is coming.
But knowing that a second season was on the way didn't make us any less excited about the trailer (which is so short that Netflix had to upload it in the form of a YouTube short rather than a normal video). Check it out:
It's giving us absolutely nothing. The teaser, I mean. But thankfully, the teaser didn't drop alone. The director, writer and executive producer Hwang Dong-hyuk decided to post a message to fans as well. And with that, we've learned even more about the next season.
Here is the message to fans:
Hwang Dong-Hyuk writer, director, producer, and creator of @squidgame has a message for the fans: pic.twitter.com/DxF0AS5tMM

— Netflix (@netflix) June 12, 2022
Most of the message is just appreciation, but also some awesome reveals, like the return of our favorite childhood game master Gi-hun, hopefully with his rad new red hair, and the Front Man. I'm also glad the dude in the suit, who started the whole mess for Gi-hun through a game of ddakji, will also be back. Payback time b*tch!
One thing I had to google was who Young-hee was. So you don't have to look it up, it's the big-ass automated Doll from the first game, that killed people if they moved. So yeah, I'm excited to see what her "boyfriend" Chel-su will do to those poor contestants in season 2. You may ask yourself, "when can we expect to watch this spectacle?" and here is the answer.
Squid Game Season 2: Release Window
Definitely not in 2022. If the show is in early development as of June 2022, then I'd say late 2023 is plausible, maybe even 2024. With the amount of delays we see right now, that's not too far-fetched. Sorry, guys, you'll just have to rewatch season 1 in the meantime.

Otherwise, you can also watch MrBeast. The dude made Squid Game a real thing:
You can also kill some time, guessing what this previously unreleased clip could mean. Netflix published it as a little treat for Squid Game fans, and it features the Front Man, and some Goldfish, so it must mean something.

Squid Game Season 2: The Cast
If you're curious about who is gonna make their return for the second season, the post from Hwang Dong-hyuk confirms two returning characters, as well as one possible return and a new "character". It's pretty obvious, that there won't be many returning characters, since most of them died in season 1.
Gi-Hun
The Front Man
The man in the suit with the ddakji – not confirmed (also called, the hottest actor alive, Gong Yoo. Watch the Goblin, you'll thank me)
Cheol-su

Once we get more confirmed characters, we will let you know.
We don't know a lot, and I'd bet that it'll be a while before we will know more than that. Until then, there are a lot of other Korean shows that are worth your time, guys. Pass the time with them.